So Long, 2018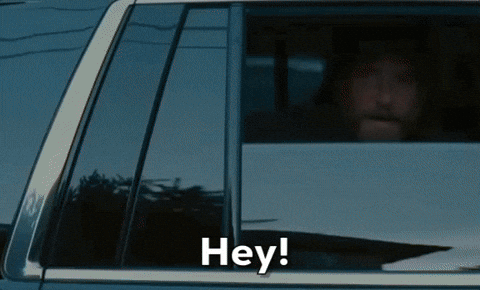 Someday, you'll be yourself again. But you know what? That doesn't have to be today. — Meet Cute
Albums of the Year
10. Honey by Robyn (Honey) - Though Dancing on my own may never be topped, this felt like a really good try.
09. Love Me/Love Me Not by HONNE (Me & You) - A late discovery when I was helping my friend pack up her stuff and we just listened to this on repeat.
08. Good Thing by Leon Bridges (If It Feels Good (Then It Must Be)) - He is just a smooth motherfucker. The entire album is.
07. Camila by Camila Cabello (Never Be The Same) - I really liked Havana and then she dropped the rest of it and it's made me want to salsa.
06. Invasion of Privacy by Cardi B (I Like It) - I am practicing this for karaoke. Just saying.
05. Dirty Computer by Janelle Monae (Make Me Feel) - The fun tune masks the eroticism of the lyrics. It's like if 2-Become-1 lyrics were on the Stop melody.
04. sweetener by Ariana Grande (breathin) - This girl is a machine and a half. I'll excuse her naming a song after that guy.
03. A Star is Born OST by Various Artists (Always Remember Us This Way) - I resisted getting on this bandwagon but I couldn't. I really tried.
02. Golden Hour by Kacey Musgraves (Butterflies) - Just all the pining and feels and a really good excuse to get into country
01. Shawn Mendes by Shawn Mendes (Lost In Japan) - Because I'm lacking a pop-guy-on guitar this year. But really, this entire album was A+
Songs
05. Parallel Line by Keith Urban
04. I Hate Love Songs by Kelsea Ballerini
03. I Don't Think About You (Remix) by Kelly Clarkson
02. New Light by John Mayer
01. Party of One by Carly Rae Jepsen
Books!
05. Yes We Still Can by Dan Pfeiffer
04. You Think It, I'll Say It by Curtis Sittenfeld
03. Meet Cute: Some People Are Destined to Meet by Various Authors
02. Marriage Vacation by Pauline Turner Brooks
01. From the Corner of the Oval by Beck Dorey-Stein
TV!
05. Younger
04. Succession
03. The Chilling Adventures of Sabrina
02. Jack Ryan
01. Bodyguard
Movies!
05. Mission Impossible: Fallout
04. A Star Is Born
03. Black Panther
02. Ocean's 8
01. Crazy Rich Asians
Podcasts!
05. Deck the Hallmark
04. Younger: Uncovered
03. The Cut on Tuesdays
02. Hysteria
01. Keep It!
Life is too short to allow yourself to be treated badly — From the Corner of the Oval
Year Enders of Past » 2017 | 2016 | 2015 | 2014 | 2013 | 2012 | 2011 | 2010 | 2009 | 2008 | 2007 | 2006 | 2005 | 2004