All About Me
My LJ is still essentially a personal blog and therefore will 'occasionally' have entries about well, me. Though this year, I tried not to harp too much about drama in my life or what not, I can't help but still try and document things no matter how banal or boring. It's still about me.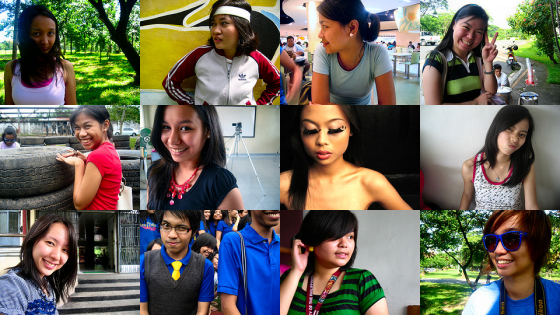 Real Life Ramblings
My 21st Birthday
BC 111: Advanced Radio Production
And I'm Back (from the blackhole that was BC 122 and all that ASEAN drama)

103.5 Max FM Internship/Campus Patrolling
Tito Dennis in Manila x2
Television Internship (aka 100 hours of pants-wearing)

I, Fan Girl
Cyberspace
My father always wonders why I spend so much time online. And the answer really is because there's always something new to read/see/watch/listen/look at when online. And it's not just on LiveJournal, but everywhere. I really do heart the Internet.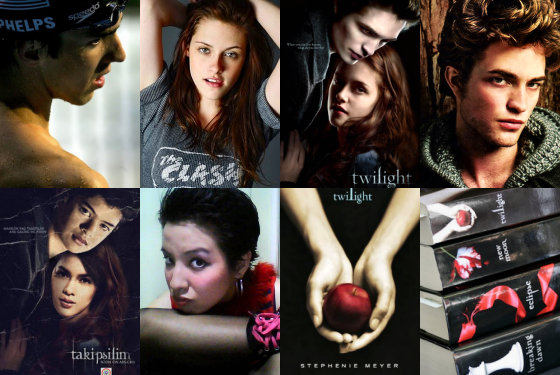 Most Commented LiveJournal Entries
Comments make my day. Though I have this anal retentive habit of having to reply to every single comment, I know that sometimes, there really just isn't anything else to say. Some of these entries, I felt were going to get a shitload of comments and they did. The others, I was just surprised.

Knowing that 6 out of the 8 entries were somehow related to Twilight, just goes to show how crazy Twilight has been this last two months. I wonder when this fandom will jump the shark. I'm hoping not so soon. Nevertheless, thanks to all those who commented. As I said, comments are love.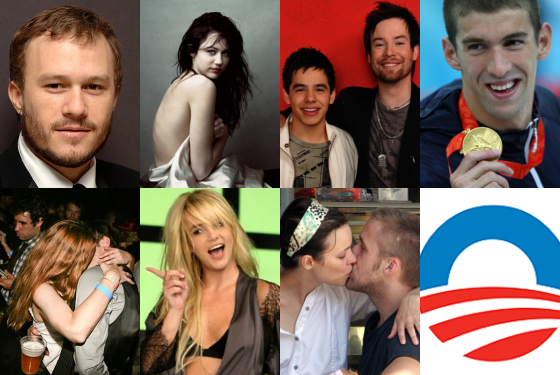 News I Actually Read
Fandom
2006 was the year of Idol. 2007 was the year of Gossip Girl. 2008 most definitely belongs to Twilight. I have this feeling though, that even 2009 will be filled with Twilight thoughts. And really, I'm not complaining. Can New Moon come any faster?
Despite coming into the fandom very very late in the game (November), I must admit that it totally took over my life. Funny though, as I was resisting falling into this fandom for so long. Sure, I only spent 2 months of 2008 addicted to it, but it definitely trumps anything I spent the rest of the 10 months of 2008 doing.

How do I know? I'm back to reading fan fiction (something I only did with *N Sync), I'm constantly checking and re-checking my communities, websites, forums and whatnot about it. And when I'm not online, I'm thinking about it, reading it (the books and the movie companion), listening to it (soundtrack and audiobooks), talking about it to friends.

I think it's safe to say I'm obsessed/addicted/hooked. Call it what you want. But it makes me happy and that is that.


Girl Crush
It started out as people I wanted to be (wannabe), but then more than wanting to be them, I actually formed girl crushes on them. Sure, I'm still playing for my team, but in the event that I had to play for the other side, it's safe to say I'd go for these girls in a heart beat.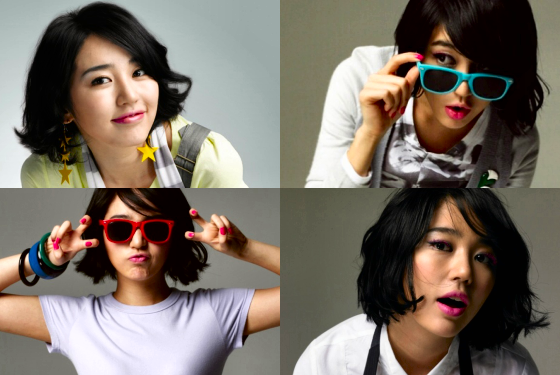 Eun Hye hasn't done anything since Coffee Prince and at the back of my head, I'm wishing she's waiting for Gong Yoo to come back from military service so she too can do some work. But really, Eun Hye is really just adorable. She's androgynously cute! Whether she's playing a boy (Coffee Prince) or a girl (Princess Hours), she's so loveable. I can't wait to see what's next for this girl.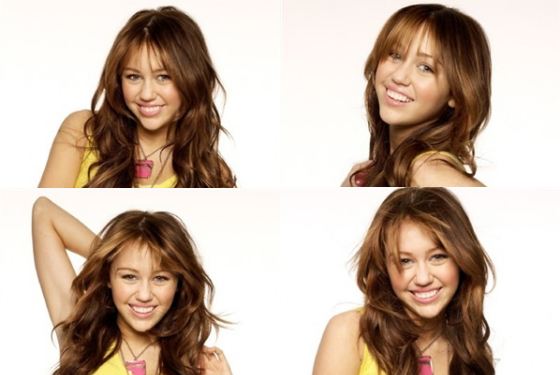 Haters to the left. I can't help but get endeared to this little girl. Sure, she's had her share of 'mistakes,' but really who hasn't? She may not be breathtakingly beautiful, but girl knows how to work her charm. You just can't help but love her sunny attitude and that buck-toothed smile she always gives. I wish I too could have the best of both worlds.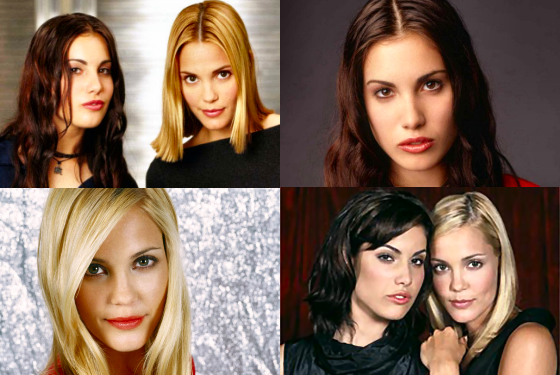 Sam McPherson & Brooke McQueen // Popular
High school stereotypes be gone! Sam and Brooke (despite being introduced as the typical good girl and queen bee respectively) totally broke the mold in this short lived, but smartly written teen series. Then there's Nicole, Mary Cherry, Carmen and Lily who totally bring Kennedy High to life. Too bad it only lasted two seasons. I swear I hate the ratings.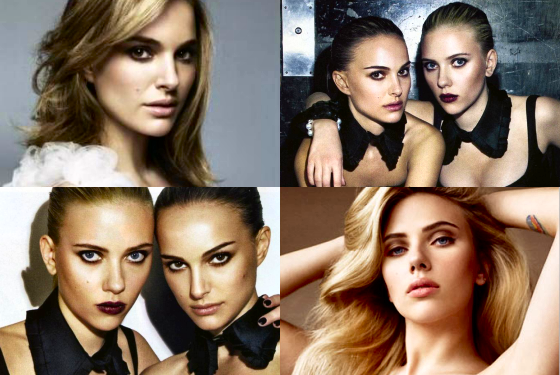 Natalie Portman & Scarlett Johansson // Buy One, Take One
For such big names, these two have managed to stay under the radar in 2008 -- and with reason. These actresses always make sure that it's about their work and not about them. And really, in Hollywood, where celebutantes and reality show whores crave the fame, these girls know it's all about the work. Level-headed beautiful girls are just the best.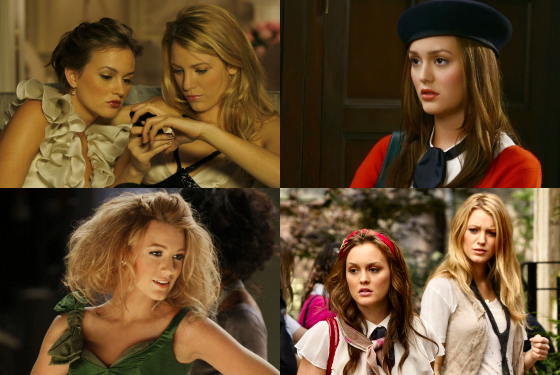 Blair Waldorf & Serena Van Der Woodsen // Xoxo, Gossip Girls
Without Blair and Serena, Gossip Girl just wouldn't work. And really, how can you not want to be them? I find myself looking for clothes that'll make me look as Blair-esque (classic, clean lines) or Serena-esque (boobies up front and out there) as possible. Whether they're at odds with each other or totally BFFs, these girls just rule the Upper East Side and my heart.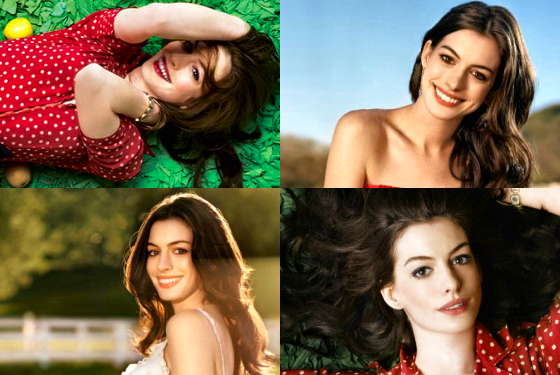 Girl is working a lot these days and I'm loving it. Whether she gets nominated for an Oscar or not, she's done quite a wide range of work this year and it makes me so proud. And she finally dumped her Pope-swindling boyfriend, because lord knows she deserves so much better.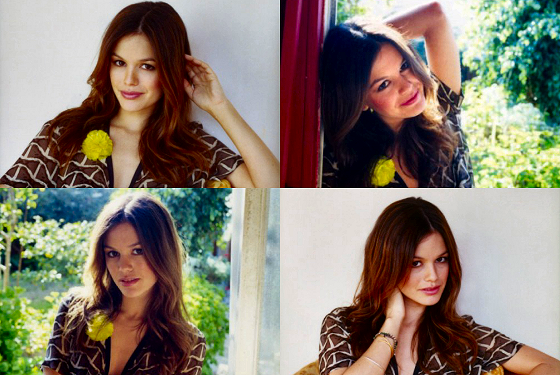 Can Josh Schwartz give Ms Bilson a guest spot on Gossip Girl already? I've had enough of the R-Bils drought and need to see her in something soon!!! I saw her in only Jumper this year and craved more. Sure, I see her out and about on gossip sites, but nothing beats an actual movie/television show. Will Lou make a comeback on Chuck?! I need some of her summery sunshiney cuteness now!!!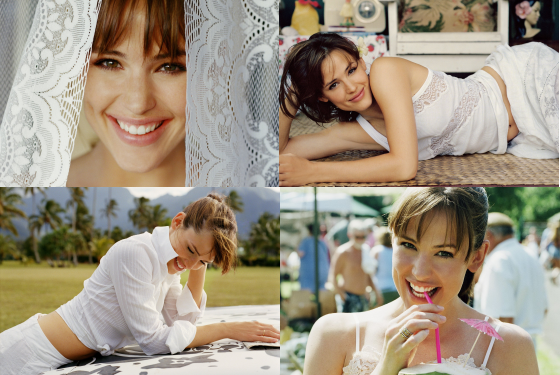 I can't believe she's already on baby number 2 and still looking this fabulous. When she was in Alias, I loved her for being a take-charge kind of woman. Now, I just adore her for her maternal side with Violet. She's totally no nonsense in her style and un-Hollywood when it comes to being caught by the paparazzi and that makes me love her more.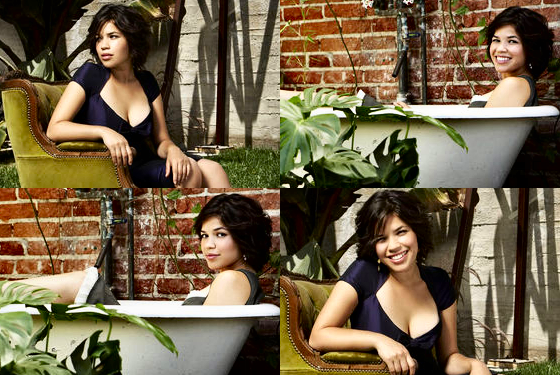 How can someone so beautiful play someone so ugly and make it so wonderful? America totally owns Ugly Betty by making Betty Suarez real. It doesn't hurt that America promotes great body image too. Seeing her on TV, I get this new sense of hope that I don't have to be a waif and tall and fair to be considered pretty. I can just be me.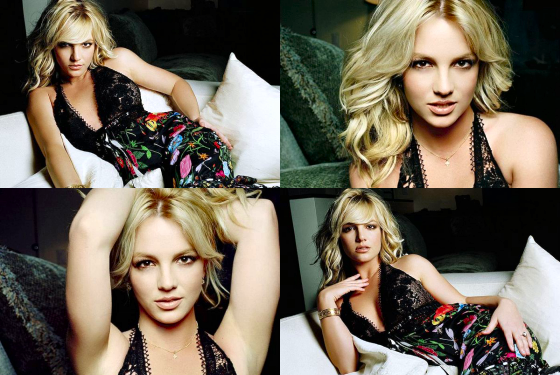 Redemption. Britney totally redeemed herself by cleaning up her act. I can hardly remember her panty-less days now. Let's try and keep it this way. She'll never return to her former glory of the 'Slave 4U' days, but this is pretty darn close. Now if only she and JT got back together, it'd be like 2001 all over again.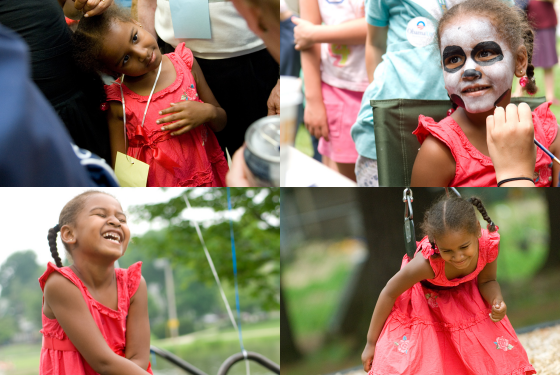 There's something about the innocence of youth. Sasha Obama has this exuberance about her that I think you can blame on her being a kid. She's always so happy, frolicking with her dad on the campaign trail or just playing with her sister, Malia. What I would do to be a child living in the White House.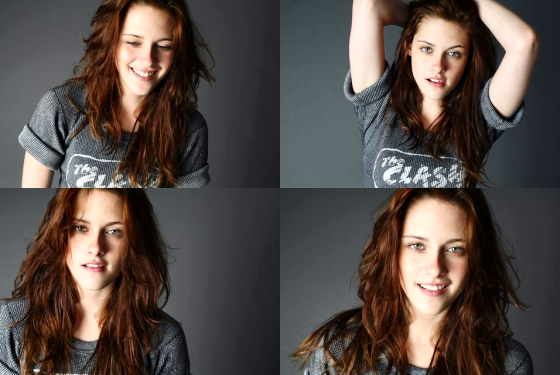 I wish I were as bad ass as this girl. Not giving a shit what others thought of me and just doing my thing. I also wish I were as smart as her. She's only 18 and yet she's waaaay smart beyond her years. I also wish I get to make out with her co-star. But that's another story.


Manjoyment
Can you blame me? If this didn't take too much time and effort, I would offer up a serving of manjoyment every single freaking day. These boys justify the reason I'm still single. I'm still waiting for one of these men to come around.
"The night before you left us, I happened to listen again to the note you read on the radio for me to listen to while I was in training. I wanted to call — I should have called. I should've nagged you, too, to change that persistent ringtone. I'm sorry." —Gong Yoo on the death of Coffee Prince co-star Eon
I can't believe I still have ONE more year to wait until I get to see him again on Korean Dramas. Thanks to his mandatory 2-year stint in the army, I have to watch Coffee Prince on repeat just to make sure there is no drought of Gong Yoo. I hope 2009 is a safe one for him in the military.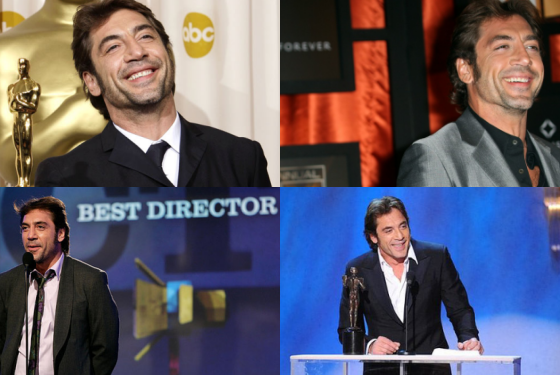 "He was thinking that I was Antonio Banderas. I didn't want to say the truth, because I didn't want to disappoint him." —Javier Bardem on his No Country for Old Men co-star Woody Harrelson
I usually hate seeing my men with their girlfriends/wives, but with Javier, I loved him more when he was with Penelope Cruz. Frolicking together in the beach made me think, damn lucky girl. And so now, I'm looking forward to seeing him in Vicky Cristina Barcelona, because Javier as a horny artist? How can I say no.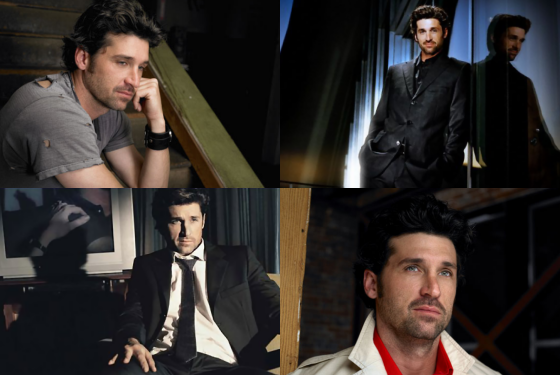 I'm severely depressed that [he] beat me. He's, like, 19. I'm seeking therapy to overcome the loss —Patrick Dempsey on losing a race to Frankie Muniz
Whether he's McDreamy or as Robert in Enchanted, Patrick Dempsey and his hair does not disappoint. I know that Grey's isn't exactly doing so great, but knowing that McDreamy and his hair will be there is enough to make me want to marathon that.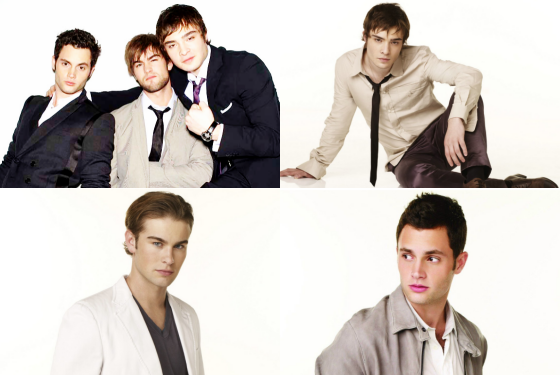 "You're lucky I'm bored." —Chuck Bass in The Serena Also Rises
"Google revenge and you get BlairWaldorf.com." —Dan Humphrey in the Ex-Files
[to Vanessa] "When you called the other day, it was like... I could breathe again." —Nate Archibald in the Dark Knight
Chuck, Nate and Dan each have their own hotness, but together, these Gossip Guys are impossible to trump. Quite possibly the most pretty trio on television, they've got enough hair gel on their heads to make Dep stay in business for life. And it doesn't hurt that they're also quite witty/funny. This show is lucky to have these boys on.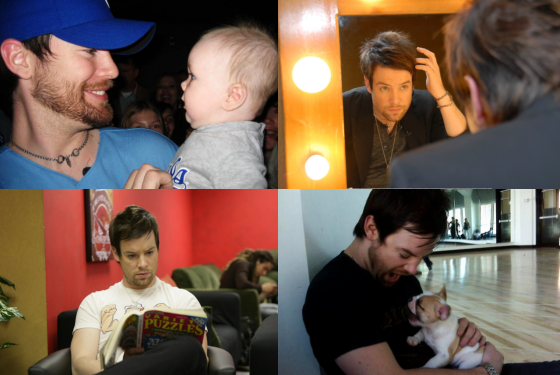 "No matter what I do, I don't have Simon telling me how dreadful it was." —David Cook on his butchering the national anthem before last night's Lakers-Celtics gameg
Cookie got me hooked on him during the Idol season with his (not always) original takes on old favorite songs. With the scruff and the guitar skillz, David pretty much cemented his place in my heart. Here's to hoping his career doesn't fizzle a la Reuben or Fantasia.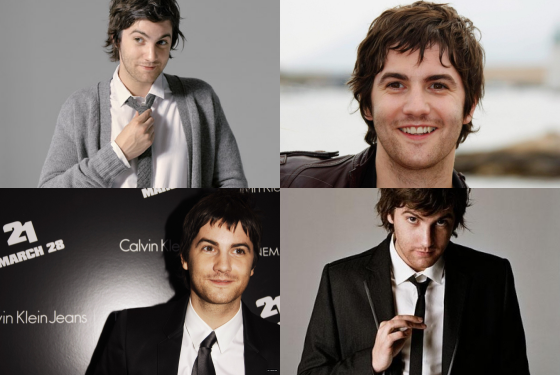 "I remember one day the manager of the place sort of slapped me around the face with a wet, bleeding steak, and I was like, 'I've got to get out of this" —Jim Sturgess on life before celebrity
I need to watch more movies with this guy in it. Or rather, Jim has to make more movies. Because as much as I adore him in 21, there's a limit to how many times I can watch it on DVD without wearing out the disc. But hey, quality over quantity, right?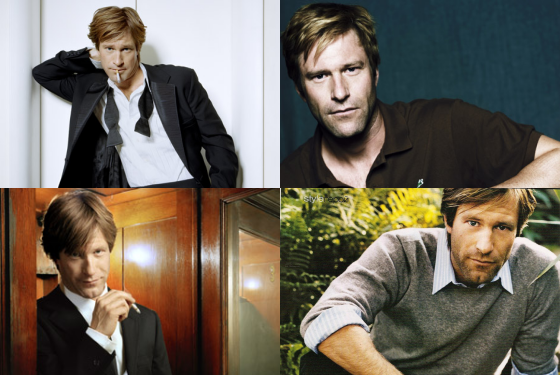 "People say, 'Why do you want to put a clothespin on your nuts?' You know why? Because that's what I do for a living." —Aaron Eckhart on Method acting
I'm not big fan of clef chins, but on Mr. Eckhart, it looks divine. Plus, dude can act. I mean really. Despite not being tabloid fodder, Aaron's been around the block and I've got a stock full of movies of his to watch, because boy is pretty freaking prolific. I believe in Harvey Dent Aaron Eckhart.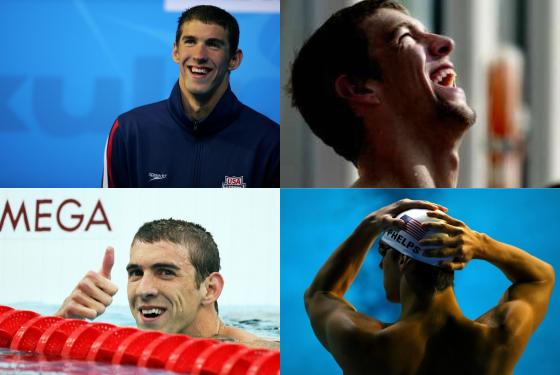 "Lil' Wayne presented me with this iPod which contained 40 unreleased songs he had recorded — and one was called Michael Phelps. In that song he just keeps rapping 'Michael Phelps, Michael Phelps, swimming through the water…' I like all the songs he gave me but obviously that means the most." —Michael Phelps
Does the fact that he's hotter in the water than on land really matter? Not really. Because this endearing 23 year old with the lisp and the awkward interviews also happens to be a record breaker and an Olympic hero. So what if he eats enough calories per meal to feed an entire African nation? Boy knows how to win them gold.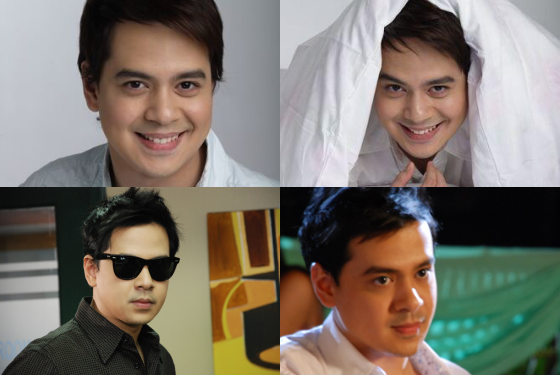 "It's inevitable kailangan naming magbago kasi tao kami lagi ko lang chini-check ang sarili ko when I'm alone." —John Lloyd on the different roles he plays and staying true to himself
No amount of quietness/tiredness/man-boobs cause make him love him less. And even if he didn't say a lot when I actually met him, his good boy looks and mad acting skills already assures him of my love. John Lloyd watch out, you're about to have a really great PA.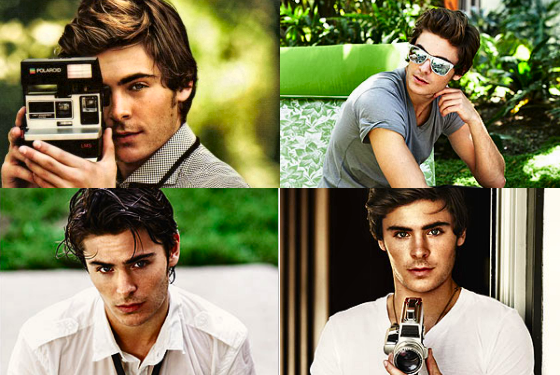 "[The fathers] are like, 'Look, man. We've been finished eating for an hour and a half and my daughter won't let me leave!'" —Zac Efron on being confronted for autographs in restaurant bathrooms
Can someone please tell me when Zac Efron turned into a legitimate hottie? Because that image of him as the autistic runner in Miracle Run still flashes in my mind. But then I look at him on the cover of Rolling Stone with his abs and his smile and his hair and I just turn to mush. Sometimes, I wake up and wish I'm Vanessa Hudgens.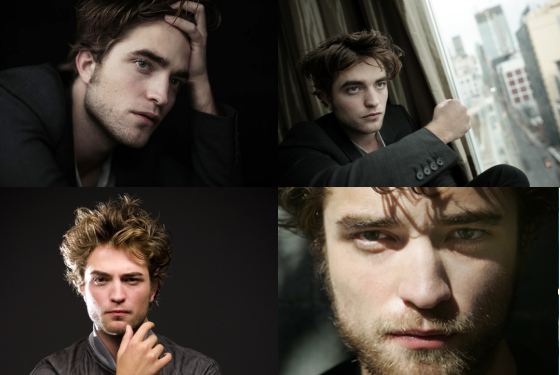 "I always wanted to be a rapper when I was younger. That's always what I wanted to be before I started acting — that's what I wanted to do, was be a rapper. I didn't have the right physicality about it — I'm not very threatening." —Robert Pattinson is menacing enough to be a vampire heartthrob but not a rapper
Damn that hair. Those eyes. That smirk. That voice. Those eyes. Those hands. Those lips. That scruff. Those clothes (that he keeps wearing and wearing and wearing). Because really, there is nothing about Rob that I don't like. Nothing. Hair or without hair, he's still sexy. And then he starts talking and you know he's not just a pretty face. His wit and humor make him even sexier. If that's possible. With Rob, it is.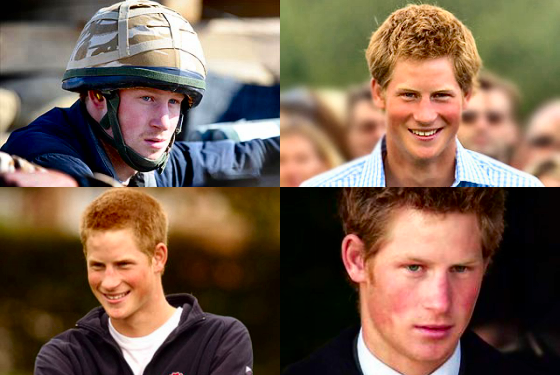 "I suppose it is one time when you can really use your name to raise money. And if I am going to use it for anything, what more of a better opportunity (than) to use it here." —Prince Harry on raising money in Lesotho
In four years, I will finally find out if my dreams of royalty will finally come true. But really, crown or no crown, it's Harry that I'm after. The naughtier royal, this guy knows how to have fun and isn't afraid to have it. Screw protocol and royal tradition, Harry looks like he's marches to the beat of his own drum. And really, who can't love a rebel?


Movies
I realized that I didn't watch a lot of the BIG movies in 2008. I watched Iron Man waaay late. I haven't watched "Tropic Thunder" or "Indiana Jones." In fact, I didn't watch a lot of movies. Still, those I did watch, have gotten a special place in my heart. Maybe in 2009, I can do a hundred movies. Maybe.
27 Dresses

Wedding movies are my favorite and surprisingly, I didn't hate Heigl.
Jane: Do you actually believe in love and marriage and just pretend to be a cynic or are you actually a cynic who knows how to spin romantic crap for girls like me?
Kevin: I didn't follow that at all, but I think the second one, the spinning crap one.

21

Kevin Spacey and Jim Sturgess? Then add Vegas in the mix? Do I need to say more?
Ben Campbell: I had a 1590 on my SAT, I got a 44 on my MCAT, and I have a 4.0 GPA from MIT. I thought I had my life mapped out, but then I remembered what my non linear equations professor once told me, always account for variable change...

Iron Man

Better late than never. I'm the newest member of the Tony Sparks Appreciation Club
Virginia 'Pepper' Potts: What is going on here?
Tony Stark: Let's face it, this is not the worst thing you've caught me doing.

Sex and the City

New York, fashion, Cosmopolitans and a wedding?! How could this get any more perfect?
Mr. Big: What do you think, kid?
Carrie: Why... do you want to get married?
Mr. Big: I want you. So. Okay

The Dark Knight

Heath Ledger. Oscar. Now.
Bruce Wayne: What about getting back into the plane?
Lucius Fox: I'd recommend a good travel agent.
Bruce Wayne: Without it landing.
Lucius Fox: Now that's more like it, Mr. Wayne.

A Very Special Love

Now this is what chemistry is about. Bea who? John Lloyd and Sarah bring it.
Miggy: Maawa ka nga sa sarili mo. Itigil mo na iyan. Mapapagod ka lang. Mapapagod ka lang umasa. Mapapagod ka lang maghintay. Mapapagod ka lang umasang mamahalin ka rin
Laida: Kahit minsan hindi ko nararamdamang nakakapagod kang mahalin

High School Musical 3

Sometimes it's better to just keep singing.
Ryan: Wait a minute. Mrs. D says there's only one scholarship, there's two of us.
Sharpay: We're twins. They're gonna have to take us both.

Twilight

Have I not said ENOUGH about this yet?
Bella: Are you going to tell me how you stopped the van?
Edward: Yeah. Um... I had an adrenaline rush. It's very common. You can Google it.

More Movies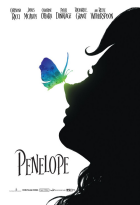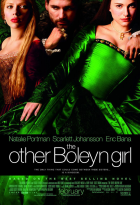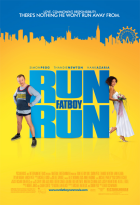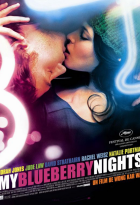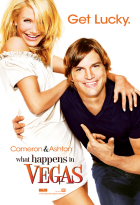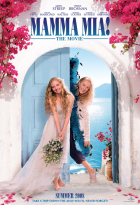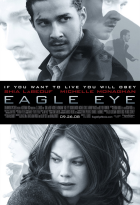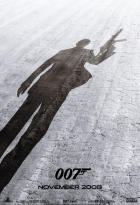 Music
A lot of the music I listened to this year were soundtracks of the movies I watched. Soundtracks make the movie experience richer and they just bring scenes to life. Though I still can't sing/play an instrument to save my life, I don't know how I'd live without music.
Bittersweet World

Mrs. Pete Wentz is still my guilty pleasure. Okay, maybe I'm not so guilty.
FAVORITES: Outta my Head, Boys, Little Miss Obsessive, Ragdoll

WeSing,WeDance,WeStealThings

I missed Mr. A-Z, but this grows on you. His collaborations on this one are amazing.
FAVORITES: Make it Mine, I'm Yours, Butterfly, Details in the Fabric

Viva La Vida

I'm still resolved that Rush of Blood to the Head is their best album thus far, but this one is definitely better than X&Y
FAVORITES: Viva La Vida, Lovers in Japan, 42, Violet Hill, Strawberry Swing

Sex and the City

Sometimes it feels better than the film
FAVORITES: Fergie's Labels or Love, J-Hud's All Dressed In Love, The Bird & The Bee's How Deep Is Your Love, India.Arie's Heart of the Matter

Mamma Mia!

Bring on the ABBA! I always feel like dancing to this one. And the men can actually sing!
FAVORITES: Honey Honey, Super Trouper, Gimme Gimme Gimme, Voulez Vouz, S.O.S., The Name of the Game

High School Musical 3

It just keeps getting better. The songs on this one made even more sense when I finally watched it.
FAVORITES: Now or Never, Can I Have This Dance, Right Here, Right Now, I Want It All

Twilight

Perfect companion to the actual movie.
FAVORITES: Muse's Super Massive Blackhole, Mutemath's Spotlight, Rob Pattinson's Never Think

Circus

I'd pay to enter this circus. Brit is the ringmaster in this club-ready album.
FAVORITES: Kill The Lights, Womanizer, Circus, Unusual You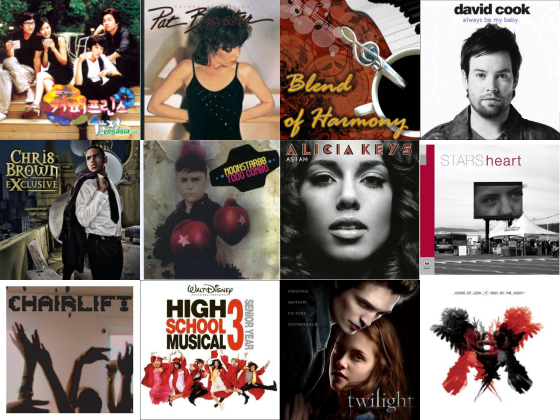 Song of the Month
Television
I'm not a Broadcast Communication major for nothing. Television is a huge part of my course and well of my life. The beauty of television lies in its consistency. I was going ot say immediacy, but only Idol is 'live' for me. Thank goodness for torrents and DSL because I don't think I'd survive waiting for my shows to air here (a year later).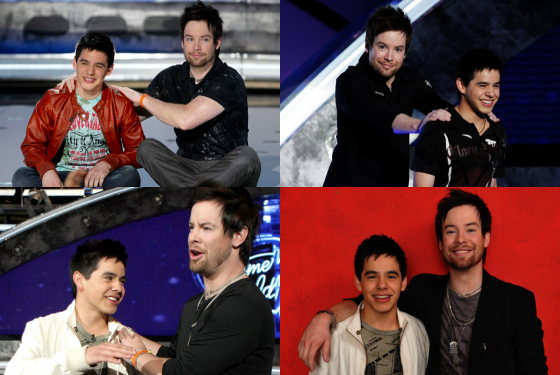 American Idol 7 // Still Obsessed for the 7th Time
I cannot believe I'm still not sick of this show after SEVEN freaking seasons. Though I must admit, that I do get tired of watching (at times), it still has it's brilliant moments. Simon + Ryan still get me going, though this year their banter felt more scripted than ever.

And the Davids. What a way to make a finale. I really felt like they both stood their ground and though I was rooting for Cookie, I have to say that I prefer Archuleta's debut album. What can I say? I'm a pop kid at heart. Am I ready for Season 8? I'm exhausted just thinking about it.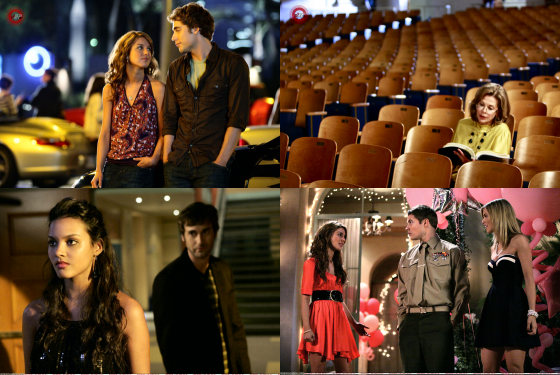 90210 // It's Always Sunny in this Zip
Though there's much to be desired from the premiere season of the new 90210, I'm not regretting taking this new show on this fall season. It toes the line of being moralistic at times, but it's still fun to watch the Wilsons and their fish out of water experience in the new zip.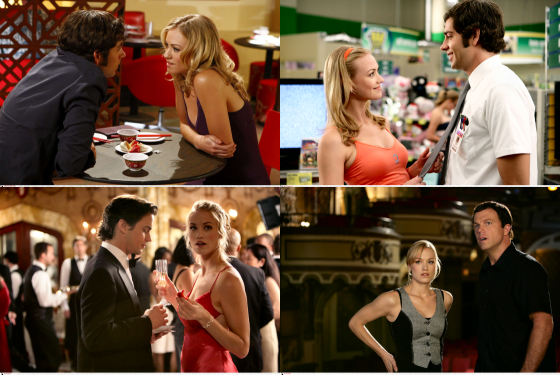 Chuck // Saving television at $1.99/week
Could it be possible that this show just keeps getting more Awesome?! Josh Schwartz may be more known for Gossip Girl and The O.C., but I really believe that Chuck is his genius. He's made nerds look so much cooler.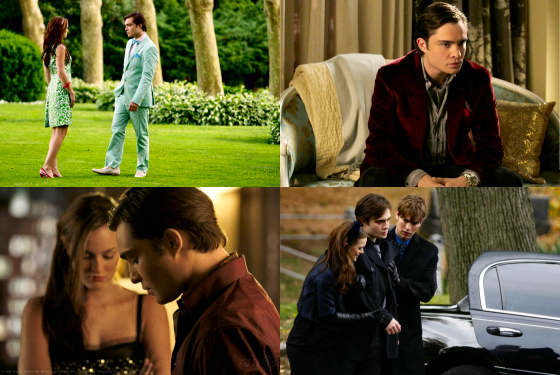 Gossip Girl // OMFG. Still the Best.Show.Ever.
New York Magazine made no mistake in calling it the Best.Show.Ever. just because it is. So far, the sophomore season has it's shares of ups and downs, but seeing Blair and Chuck go at it with their love/hate non-relationship is enough to keep me hooked.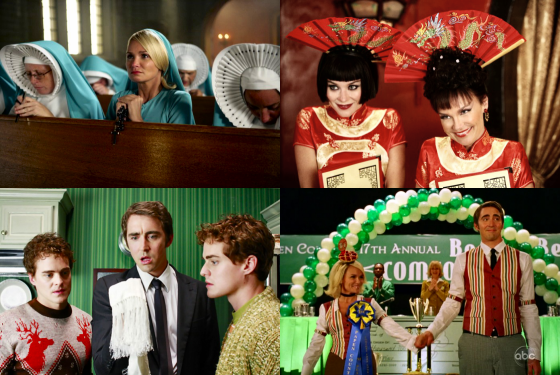 Pushing Daisies // Too Awesome for Cancellation
I just don't understand why ABC had to pull the plug on this one. Why are audiences not watching this television gem? It's got so much life in it, from the sets to the script to the costume and the characters. Everything just screams creativity and it's a shame it's down to three episodes. I'm devastated.
Bring it on, 2009!!!
2008 was a great year, in general. But I know things can get even better in 2009. So I say let's let the Secret run it's course and attract a really extremely fantabulous 2009. Those 365 sure do go by fast when you're having fun. So here's to more fun, more laughs and more love in the new year. Let's define our own 2009.

How about you. How was your 2008? What are you looking forward to in 2009? Tell me what you loved/hated about this year and what you want to happen in the next year. Wishing everyone a very happy new year!