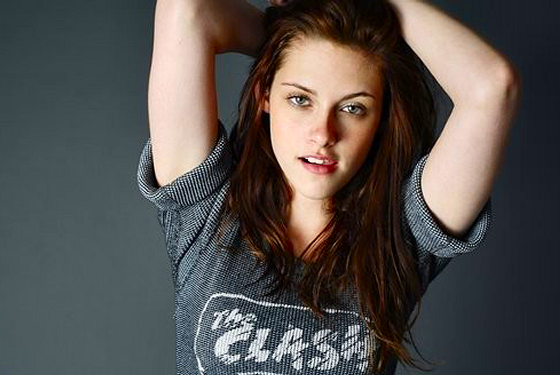 Who can't love a girl who knows how to give a great bitchface?! And it's not even a mean girl face, it's more of a "don't-mess-with-me" attitude that Kristen Stewart totally gives off that I just can't help but love. I first saw her in Panic Room and no, I wasn't smitten then, but girl grew up and totally bloomed and well, I crush her now.

Not only because she plays Bella Swan (though that does up the ante as I see her so much more now), but because when she's just herself, giving hilarious interviews alongside Rob, I just see this really beautiful, slightly insecure girl that I can't help but relate to.

She's got this 'normal girl' vibe to her and yet you can tell she's got star power written all over her. But really, it all comes down to her freshly scrubbed face, bright eyed, pretty girl look. And apparently, I got five more reasons why I crush her so much. EDIT: There's an entry over at
kstewartfans on why we love Kristen! So go share why you love her there or over here.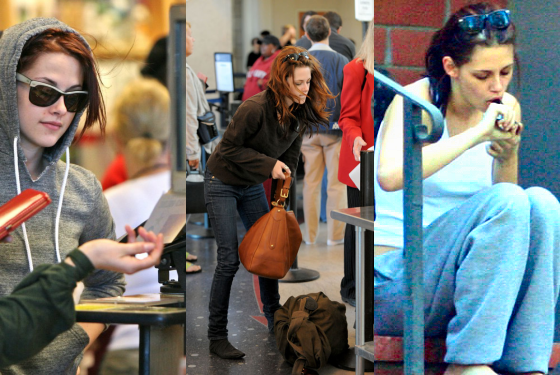 1. Kristen keeps things real
Whether she's at the grocery store, buying her own salad (with BFF Nikki of course) or unloading her own bags at the airport and going through inspection without a fuss, or even lighting up a pipe right outside her porch early in the morning, Kristen definitely keeps things as real as they get.

And though this scares producers at times, she's so real, sometimes her interviews are a little painful to watch because it's obvious if she's into something or if she isn't. I love this because she doesn't bullshit and I love a girl with balls.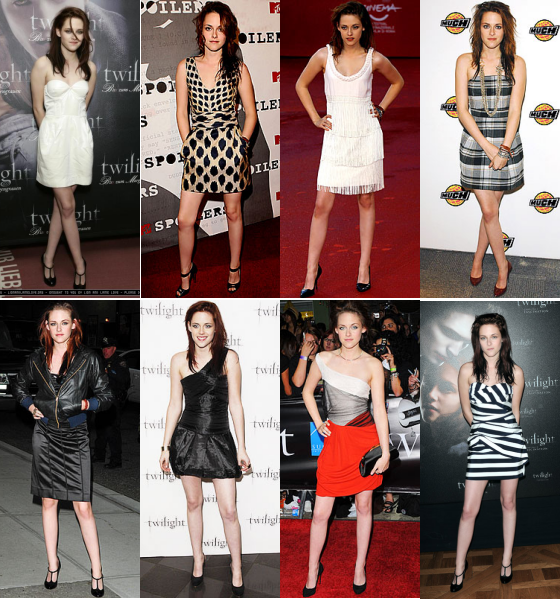 2. Kristen cleans up really well
So she has a signature, short dress style. I would too, if my legs were that long! I love how she still manages to look her tomboy best in the prettiest dresses. Obviously, she doesn't let the dress overtake her personality and I just love that about her. And yes, she's always in either black or white, but at least girl knows her palette.

I love how she's not too uppity yet that she has a favorite pair of shoes or pants or sneakers that she repeatedly wears. And if you look at her candids, she's always bringing that bag. Kristen says she loves shopping in vintage stores and isn't very comfortable in high fashion -- she even changed from her premiere night dress into pants!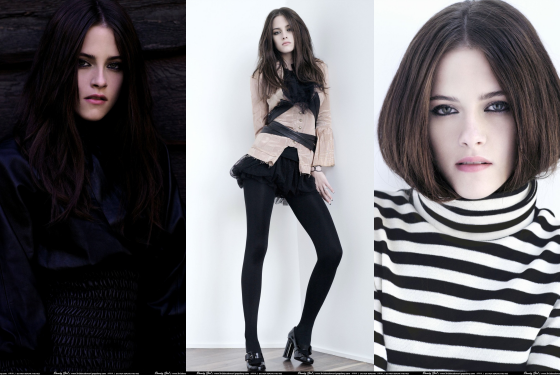 3. Kristen can totally transform herself
Not just in fashion editorials like this one for Elle (where she looks totally different, or the one in Vanity Fair -- where she was a covergirl with Blake), but in movies too. I've seen her in different characters and though she has an acting style, she totally immerses herself in whatever it is she's in.

I can't wait to see her in Welcome to the Riley where she plays a stripper, in K-11 where she plays a man (again with Nikki Reed and it just so happens to be directed by her mom) and as freaking Joan Jett in The Runaways! I'm so excited for this girl!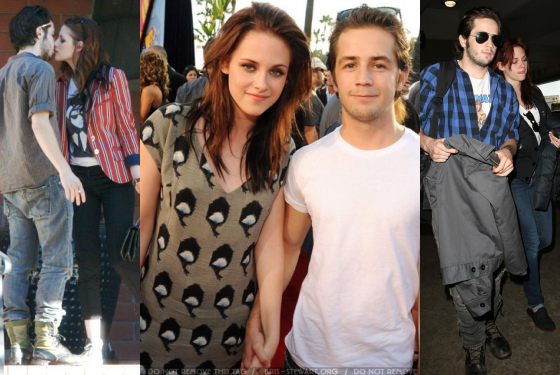 4. Kristen has kept her leading man
I don't know how she did it, but she must love Michael Angarano very much because if I were in her position, I would have totally upgraded switched over to the dark side that is Rob Pattinson. But no, despite having all the access to Mr. Pattinson, she's been totally faithful to her man and I really respect her for that.

Sure, I ship KStew with RPattz and want them to end up together and have babies, but I still am rooted in reality (somehow) and I'm just amazed at the love she has for Angarano. He's a lucky guy and I guess she feels lucky to have him. So let's see how this goes.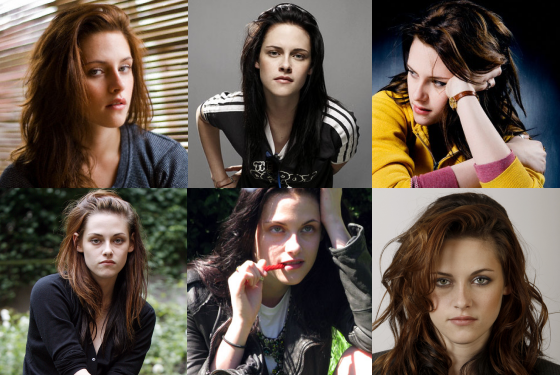 5. Kristen isn't someone you should mess with
She isn't known for her bitchface for nothing. This woman is fierce and I can't believe she's only 18!!! When she talks, it's with so much authority and conviction that I'm sold on what she says from the moment she opens her mouth. And she's not someone you can bullshit either. In interviews, she'll tell you if she doesn't get the question and will give a really honest answers.

And when she's bored with you, you'll see it. When she's pissed, here comes the bitchface! It's refreshing to see someone wear her heart on her sleeve and her emotions upfront. Though she's mum about some things, you know you'll see it in her face if she isn't pleased and that I just can't help but love. Kristen "bitchface" is just love.