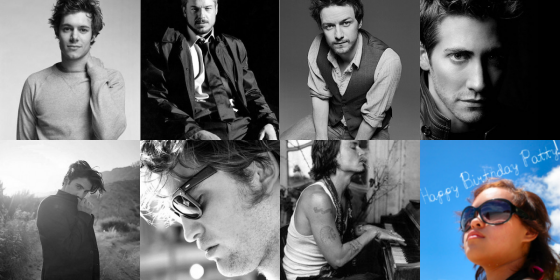 Happy happy 18th Birthday
derschatzi!!!
I usually feel very possessive of my name, but you're a fab person to share it with
Hope you have a fantastic 18th birthday!!! And many more to come!
Lots of love!!! xoxo, Adam, Eric, James, Jake
Milo, Rob, Johnny and Me!



1. adam brody, 2. eric-dane-sexy-04, 3. James McAvoy, 4. jake gyllenhaal, 5. Milo Ventimiglia, 6. robert pattinson, 7. Johnny_depp 8. You!