I've always had a thing for Jennifer Garner. My brothers used to make fun of me cause they said she looked like a man, and well, at the height of her Alias days, she looked manlier than Michael Vartan at times, but that didn't stop me from liking her. Then she became a mom and she got softer. She looked more feminine and I just loved her more.

Whenever I see paparazzi pics of her, she's always looking like a normal person and totally not caring about what others say as long as she's happy with her family. But really, I like her because she actually looks nice. Not just celebrity nice, but genuinely nice and that is what I love most.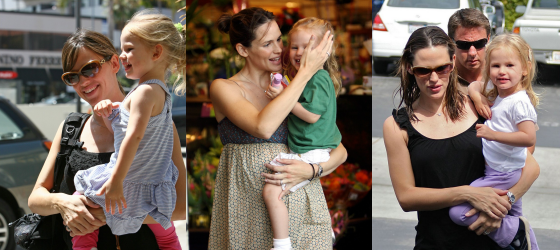 1. She's the most hands on Hollywood Mom
I never see an entourage of nannies or drivers. It's always just her and Violet playing in the park and having fun. My mom loves her because she never looks too made up just to get coffee with Violet and she isn't afraid to let her daughter have fun. I don't really want to be a mom, but if I ever do, I so wanna be like Jennifer. She and Violet are the cutest. I can't wait to see how she'll be with her new kid.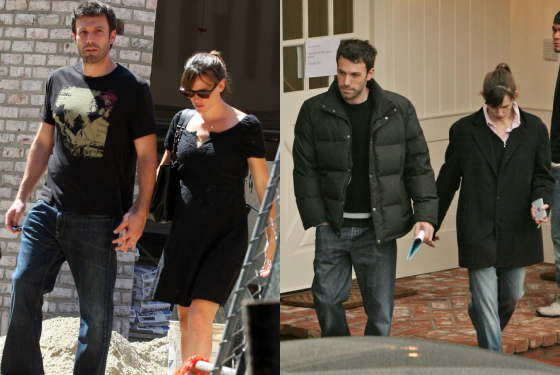 2. She keeps her life with Ben private
I'm usually unforgiving of divorcees, but somehow I'm much happier that she's with Ben Affleck. Scott Foley was okay, but I guess he couldn't handle her fame. So it fits well that she's with Ben, cause they're both sort of on the same level. Unlike other Hollywood couples, they don't walk the red carpet together. They say it's their way of keeping their private lives private. That's why I love seeing paparazzi shots of them together cause they're actually really sweet.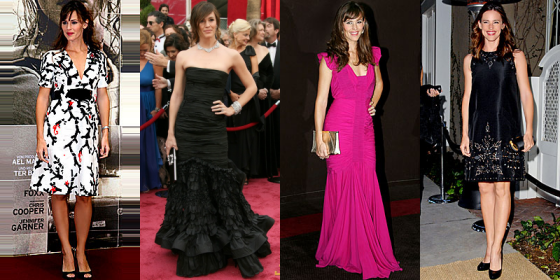 3. She rocks the red carpet
Yeah she looks normal when she's just walking to get coffee or running errands, but girl knows how to work the red carpet and all that glitz. I'm glad she looks more feminine now because clothes look better on her. I love her in long dresses because somehow she makes it look so glamourous without trying too hard. I love how she gets transformed from normal mom to Hollywood star.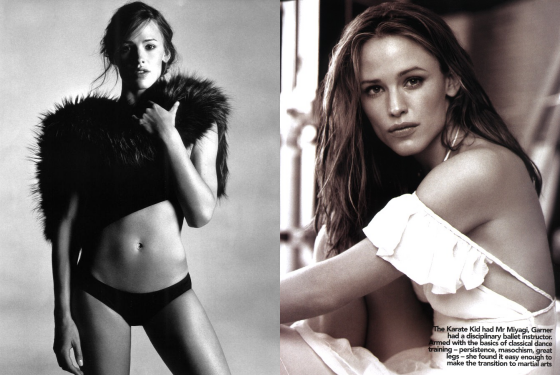 4. She's got a kick-ass body
There was a time after Britney that I really wanted to have Jennifer's body. I'd see her in magazines and wow. Then again, I read that she really worked hard for it. She'd wake up at 4am everyday to run. I can't even run, much more run at 4 in the morning every single day. I'm also glad she didn't stress over getting that body back after having Violet. Instead she took her time, preferring to spend more time with her kid -- than working off the excess weight. I think she still looks fab now.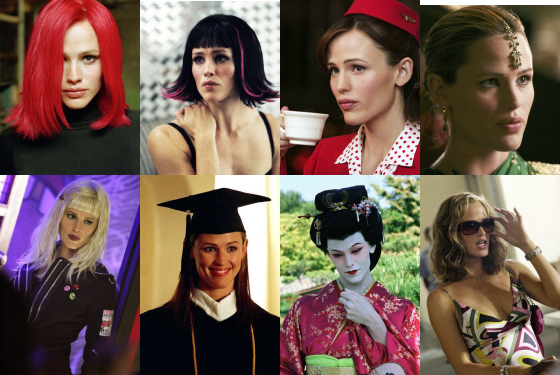 5. She's still my favorite spy
It all started with Alias after all so it all goes down to that. I really loved how this show launched her. I have all 5 seasons of Alias on DVD and because of her, I really thought I could hack being a CIA agent/double agent/spy girl. Of course, there were times when I thought she and Michael Vartan really belonged, but I guess they were just really good at faking it (although they did get together in real life). I don't mind rewatching Alias over and over again, because it's the nearest I'll get to being a secret agent.