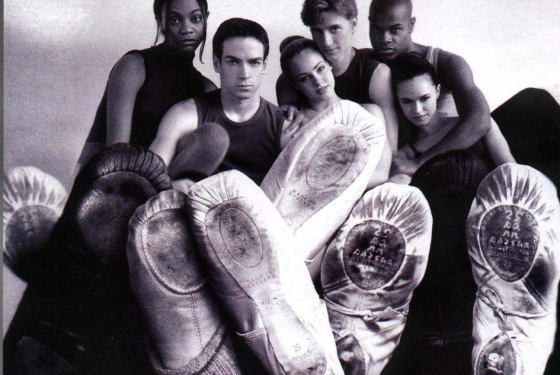 What a way to start my 2nd long weekend! One of my favorite movies EVER is getting a sequel (like 8 years later?). So what if it's a made-for-TV movie and the straight to DVD type -- I don't care! I've always been a frustrated ballerina, so seeing Center Stage 2: Turn It Up.

As if that wasn't good enough, Ethan Steifel (super hottie bad boy Cooper Nielsen) and Peter Gallagher (hello Sandy Cohen!) are reprising their roles!!! Popwrap has more details on the second coming
CS: Turn It Up gets a little urban on us this time as Kate Parker, a self-taught prodigy catches Jonathan's eye and makes it into the American Ballet Academy. Sadly things don't go as planned and she's booted from the school — only to meet Tommy, an ex-hockey player and unlikely new ABA student (obviously) who crushes on Kate and gets her a job at a hot NYC nightclub, The Foundry. Well, needless to say, sparks fly and I am sure there is an amazing dance-off to end all cinematic dance-offs.
Okay, so this sounds a little cheesy, but it's still ballet! And there's hip-hop! Ethan dancing hip-hop? So hot! Hello tights and pop-and-locking! Ethan's apparently pretty psyched about dancing hip-hop.
It was fantastic! I'm not sure I was necessarily successful, but what was beautiful was the collaboration with the other dancers. At this point in my career, when learning something brand-new like this falls into your lap, it's challenging and exciting.
Excited? Hell yeah. Let's reminisce that fabulous last dance from the first movie. Oh why did I not pursue ballet (as if one year of "ballet" in gradeschool really equals ballet training) I'm so jealous of you, Tracey!!! This suddenly inspires me to make a dance movie for thesis!!!!