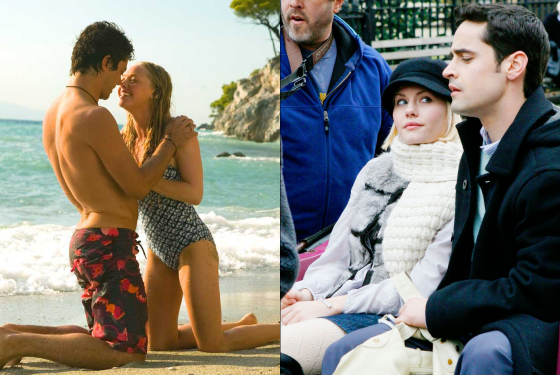 For someone who didn't watch a single SUMMER movie, I'm pretty happy with the fact that I was able to watch two movies in two weeks at the cinemas. That's a feat, for me especially. The best part about it all is that I watched them for "free!" Nothing beats a good movie that you don't pay for. The thing is, after watching the movies, I wouldn't mind paying to see them again.

So I'm terrible at making movie reviews, so I'm not even going to consider this a review. Instead, it's more like delayed streaming thoughts on the movies that I was able to see these past 2 weeks.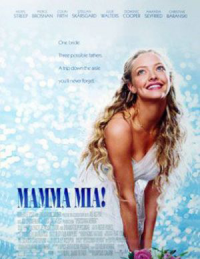 Mamma Mia!
I'm not the biggest ABBA fan, but I do love musicals and this one was just made of fun. I loved how they really used the setting to make the movie light up even more. I thought Meryl Streep was brilliant in her role as Donna. And Amanda Seyfried has the most beautiful voice ever. This movie made me want to:


have three gorgeous fathers who can sing

live on the Greek islands

look fabulous in one piece bathing suits

I didn't watch the Broadway musical, nor did I know the plot, so it was nice to watch things and not expect anything. And yes, the soundtrack is fabulous. Sure, Pierce Brosnan's voice takes a little getting used to, but it just adds to his appeal. I love the OST to bits, that I've gotten around to memorizing the songs already from constant playing.

I wasn't the biggest fan of Dominic Cooper, but I guess his accent makes up for his face. I'm so mean. But really, this movie was too much fun that all the 'negative' aspects were totally forgotten (not that I could really think of any).

I thought Julie Walters and Christine Baranski as Donna's friends were absolutely superb! Their group performances were always a treat to watch because they're such fabulous actresses and they totally owned the songs and scenes.

I wish I could live on a Greek island and sing and dance to ABBA all day.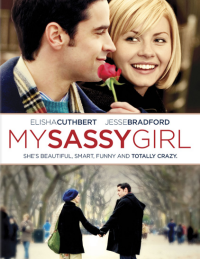 My Sassy Girl
I saw the Korean version and have to admit that when I first heard they were making an American version, I was all like, WTFNOWAY!!!! I was so averse to it. Really. But then I scored free premiere night tickets from Max FM so it was pretty convenient. Because I wouldn't really pay to watch the movie (which went straight to DVD in the US).

And though the hardcore fans probably hate the movie already, I went into the premiere, with absolutely NO expectations, and came out, well, sort of a fan of it. There I said it. I really liked the movie. I really really liked it. Then again, maybe I'm really easy to please.

First off, I tried not comparing it to the Korean version, because Tae-hyun Cha brand of charm and humor is all his own and no one can trump that. Same goes for the girl. And yet, I really thought that Elisha Cuthbert and Jesse Bradford had great chemistry! I thought they were able to pull off the adaptation without being too literal about everything.

Then there's that killer, "destiny is the bridge you build to the one you love" shiz and by that time I was seriously about to bawl, but couldn't for fear that my contacts would fall off. I'm such a sucker for romantic movies and this was no exception.

But really, props goes to production design. Each scene was so beautifully set. When Jordan and Charlie were dancing (this montage at night), my breath was taken away. Every scene was just soooo pretty!!! And the camera shots were amazing. They were creative with their use of the camera and it was really nice.

Obviously, I was sold. So yes, the original was fabulous, but this on its own was great too. I know people will keep comparing and I can't blame them, but I liked this movie -- a lot.