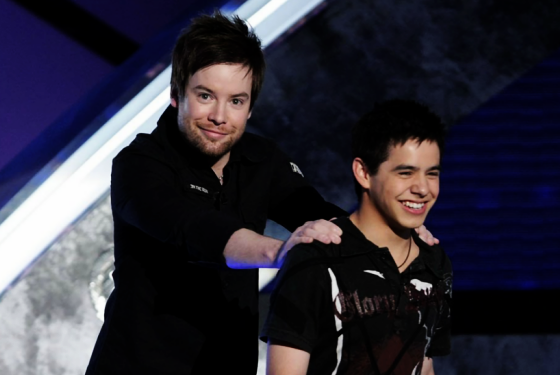 This season had the best finale but it also had me at my calmest. I wasn't really nervous. I wasn't on the verge of tears. I didn't scream so loud, that the neighbors had to call the police. Still, it was a competition and only one person could take the title. That doesn't mean, they aren't both winners already.


AMERICAN IDOL 7 PREDICTIONS
Theme
EW
Dad
Mom
Pamy
Patty
Pio
Paola
Ate Let
Results
Beatles 1
Kristy
Jason
Syesha
Syesha
Syesha
David H
Chikezie
Ramiele
David H
Beatles 2
Chikezie
David H
Carly
Kristy
Amanda
Chikezie
Kristy
Jason
Amanda
Birth Year
Syesha
Brooke
David H
Chikezie
Kristy
Syesha
Syesha
Syesha
Chikezie
Dolly Parton
Ramiele
David C
Chikezie
David H
Ramiele
Michael
David H
Michael
Ramiele
Inspirational
Amanda
Chikezie
David C
Michael
Chikezie
Kristy
Michael
Carly
Michael
Mariah
Michael
David A
Kristy
Amanda
Michael
Amanda
Amanda
David H
Kristy
Lloyd Webber
Brooke
Carly
Amanda
Ramiele
David H
Ramiele
Brooke
Brooke
Carly
Neil Diamond
David H
Michael
Brooke
David C
Carly
David C
David A
Amanda
Brooke
Rock&Roll
Carly
Amanda
David A
Jason
Brooke
David A
Ramiele
Chikezie
Jason
3 Songs
David C
Ramiele
Jason
Brooke
Jason
Carly
Jason
Kristy
Syesha
FINALE
Jason
Kristy
Michael
Carly
David A
Brooke
David C
David C
David A
David A
Syesha
Ramiele
David A
David C
Jason
Carly
David A
David C

So I'm apparently the runaway winner of this year's predictions with a total of FOUR correct answers. Sweet victory for me, especially since I got NOTHING right last year. Still, I'm not going to be gloating. I would have been happy either way.
God, he was so sweet. And innocent! And he never hurt a soul in his life! He brought so much joy to so many, little David Archuleta, and this is how you repay him? With a humiliating defeat on what should have been the most glorious night of his life? For us, David, your laurels shall never wither; forever shall they wend 'round our hearts. Farewell, sweet Idolbot 2008. We shall remember you always. [Vulture]

David Archuleta - Eliminated May 22, 2008
It's not even really goodbye for Archie because I am confident that this isn't the last we'll see of him. I don't even want to try and make a tribute of sorts, because Pamy already has that all written out, but I will say that he didn't go without a fight. In fact, he performed so brilliantly and made such a great competitor for Cookie that it was always exciting to see how both of them would try to outdo one another. Besides, Cookie said it best.
David Cook: "You know, the respect that I have for David Archuleta is very much past a competitor thing. He has more talent at his age than I know what to do with at 25. So, to be able to share the stage with him was an honor for me." [People]
Isn't Cookie such a sweetheart? Fear not though, as this obviously isn't the end. In fact, it's only the beginning. Behind the cut you'll see just how well taken cared of these two boys will be. They didn't even win yet and they've already got their own ads, Risky Business style (of Guitar Hero, no less). These guys are all set. I can't wait to see what they've got to show.