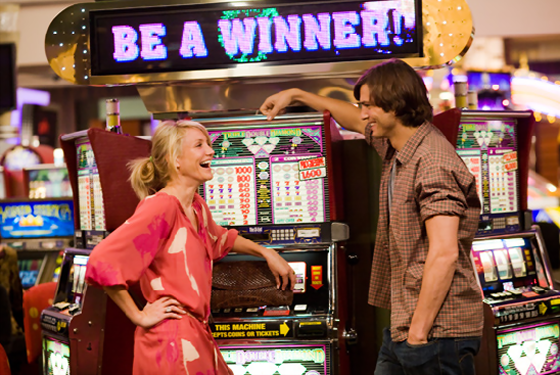 I'm a self-confessed chick flick addict. Today, I scored free tickets to the premiere of "What Happens in Vegas" and I don't regret dragging my tired ass to Robinson's Galleria (so highschool!) to watch the well-balanced romantic-comedy.

Lately, romantic comedies are either too romantic cheesy with little humor or laugh out loud movies with little chemistry. "Vegas" proves you can do a little bit of both genres and do both well. I'm not Cameron Diaz or Ashton Kutcher's number one fan, but after the movie, I'm starting to rethink my induction into their fan clubs.

The plot is a nice deviation from the usual boy-hates-girl-hates-boy plot because this time there's an incentive to keeping them together. They both want/need the now conjugal $3 million. And this movie shows how a bit of money can keep to people who hate each other together -- for better or worse.

What I like about the movie is the many different ways they show just how desperate they are to win the money. The scenarios they get themselves into (including marriage counseling with Queen Latifah) are hilarious. I especially love the montage wherein Jack (Ashton) tries to race Joy (Cameron) to the counseling in hopes that one of them misses the scheduled meeting.

I have to give props to the hilarious supporting cast of Hater (Rob Corddry -- the hilarious news correspondent from the Daily Show with Jon Stewart) and Tipper (Lake Bell). Because they make sure that every moment is hilarious and fun even when bordering on cheesey-romantic. The small parts aren't small either. Like crummy ex-boyfriend Mason (played by the awesome Jason Sudeikis from SNL) and Jack's hard-ass dad, Jack Sr. (played by Treat Williams from Everwood!!!) They just keep the moving tight.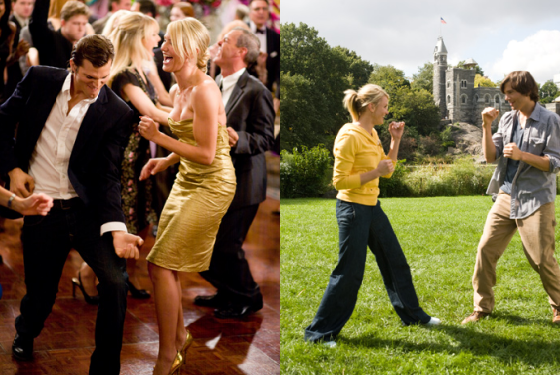 Still, the leads of the movie really are Cameron and Ashton -- as printed on the poster sans their last names (because really, who doesn't know them by first name?). Their comedic timing is impeccable and they don't skip a beat. They're just constantly feeding of each other's funny-ness. And of course they've got chemistry. Their scenes together felt like fireworks were constantly exploding cause they really do fit together.

When they were at each others throats, I felt like I wanted to kick some balls too and yell "YOU KNOW WHY!!!" But when they were all lovey-dovey, I couldn't help but wish I had my boyfriend with me too (a la Tam and Anna next to me). Yes I was melting inside when some lines were being thrown out, but hey, that's why it's a romantic comedy right? Let me get kilig.

And did I mention how pretty these two are to look at?!?! They're sooooooo pretty!!!! (I'm officially jealous of Demi Moore and how stupid of Justin Timberlake to break things off)

Definitely a fabulous and funny watch (with your girlfriends or your boyfriend), "What Happens in Vegas" doesn't necessarily have to stay in Vegas.