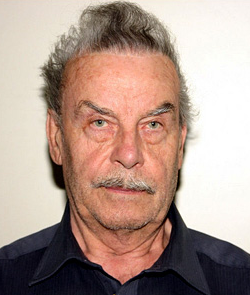 I don't usually post about serious things here but recently I was watching CNN and I saw a news bit on this Austrian man and how he kept his daughter underground and had 7 kids with her over 20 years. I know, it's a little bit too much to process, but really it's as sick as it sounds.
A 73-year-old Austrian man, Josef Fritzl, from the town of Amstetten, has confessed to imprisoning his daughter in a cellar for 24 years and fathering her seven children, police have said.
His daughter, Elisabeth, had not been seen since August 1984, when she was 18. According to her testimony, Mr Fritzl lured her into the cellar, and drugged and handcuffed her before locking her up. [BBC News]
I mean seriously. This guy is obviously deranged to even think of doing this. I don't know what kind of psychiatry his kid needs to get through this, but it's going to take a very long time to heal. The sickest part is, some of her kids with him are living above the cellar with her real mom. I'm just so disgusted.