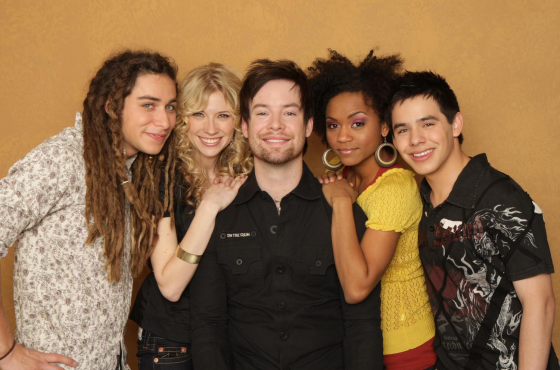 Pamy and I have been successfully predicting what the Idols would be singing for the past two weeks. On Mariah week, I wanted Cookie to sing "Always Be My Baby" and he did. I knew Brooke would choose "Hero" and voila! Of course, there was the predictable, "When You Believe" by D-Arch and that definitely happened.

Then for Andrew Lloyd Webber week, I had a feeling that Cookie would take Michael's supposed song, "Music of the Night" and boom! That was his song choice. We thought D-Arch would take on "Memory" while Jason would do "Think of Me" but that got switched. Nevertheless, we were on the right path.

This week, I've decided to post my predictions for what they could possibly sing on Neil Diamond Week. At first we were like, what the hell did he even sing? But upon careful search in his discography, we found some gems in the long list. We weren't sure if they were allowed to sing two songs each (cause they're in the top 5 already) so we chose two songs each.


Brooke White


Will You Still Love Me Tomorrow -- Also sung by Carole King: this practically screams Brooke!!!

Morning Has Broken -- I can totally feel her bringing on the tears for this one.



David Archuleta


As Time Goes By -- Rod Stewart has a version and Pamy was mostly responsible for his song choices. She's very protective of Archie.

You've Lost that Loving Feeling -- Leave the upbeat song to others; unless of course he "Think Of Me"-izes this. Why not!



David Cook


Baby Can I Hold You -- I know there's a Boyzone and Tracy Chapman version so I'm so sooooold on this one. He has to do this sexy style. I can just imagine dying/melting during his close-ups.

I'm A Believer -- He needs a fun song too and he can so rock-ify this one while showing the judges he's a real performer!!!



Jason Castro


Sweet Caroline -- I remember this from the movie "Fever Pitch" and I can so imagine Jason doing his thang with this one.

Red Red Wine -- If Brooke has WYSLMT, then Jason HAS TO DO Red Red Wine. This song was born for him to do on Idol. He can do his own thing while being totally entertaining.



Syesha Mercado


I Dreamed a Dream -- Syesha was hard to choose for, but we eventually came to terms with these

He Ain't Heavy, He's My Brother -- We're not very familiar with them but we think she could pull them off.
MJ's picks have so many songs that I'm not even familiar with while Rickey's choices are varied too. Whatever, I'm just really excited for tomorrow!!!

What song from Neil Diamond's discography do YOU want the Top 5 Idols to sing tomorrow?