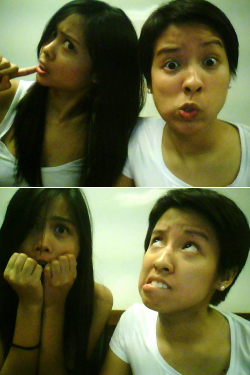 Summer class has been crazy. With PI 100 five days a week, DZUP internship/recording and Max FM internship, there's basically no time to breath. If I were to choose though what I enjoy most about summer class, I'd have to say, it's trekking all the way to Ortigas in the morning for our internship at Max FM 103.5

Everyday, Anna and I wake up early and go to the Jollibee Plaza (where there is NO Jollibee) so that we can fulfill our hours "interning" at the somewhat new radio station. Our boss assigned us to interview all the DJs about themselves and their shows then we have to write up press articles for them. I know, it has nothing to do with our course, but when did internships ever? I'm really happy with my assignment anyway.

We're down to two DJs left to interview, but so far, they've all been ultra nice and their personalities are all so diverse/interesting. Plus, this Sunday, we're attending the Max Road Challenge (we're PA-ing, but that's alright) where we drive all the way to Tagaytay a la "Amazing Race." Now that's something to look forward to.

Right now, Anna and I are transcribing interviews in the office while listening to the countdown.