There was a phase in my life wherein I wanted to be Britney Spears. No, not wanted to be LIKE Britney. I wanted to BE Britney. This was during the Justin-Britney phase, where Britney was the ultimate girl to be. She had the career to envy; the body to die for; the boyfriend everyone wanted. This is all in the past. Obviously, right now, she's not the best role model. I figured I should start looking for new role models to look up to. Anyway, after much a little thought, I realized I wannabe Yoon Eun Hye.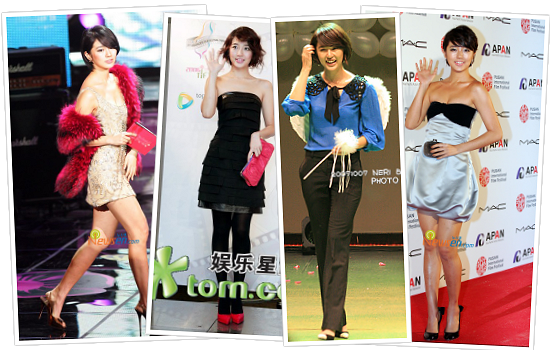 5. She has a fabulous sense of style!
I want her clothes. That's all it comes down to. Every time she comes out for awards shows or promotional events, she looks fabulous. She wears designer labels without looking too haughty and her bubbly personality still comes out, not letting her clothes overpower her. I just want to raid her closet!!! And her hair! She can have it long or short or really short and she pulls it off so well!!!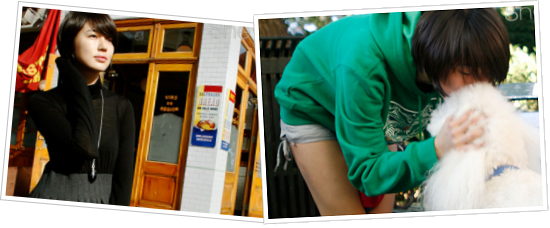 4. She gets to do cool travel shows that are shot in New York!
There's this cable TV channel in Korea called Olive TV where they send Korean stars abroad to do travel lifestyle shows and Eun Hye went to NEW YORK!!! My favorite city in the world!!! She gets to go around Manhattan and go to all the fabulous places. So jealous!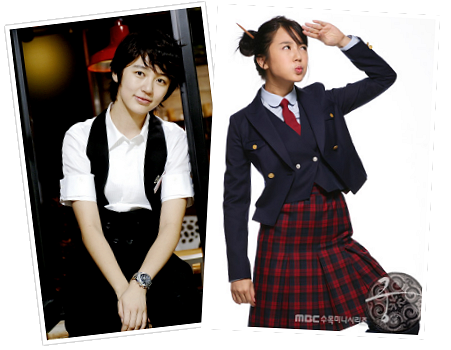 3. She stars in all the hit Korean dramas!
I fell in love with her with Goong! And I wasn't the only one. Korea sat up and took notice of this virtual newbie. As the oh so naive Bigoong Mama to be, Chae Gyung made Shin and the rest of the royal family fall for her. And of course, there's Coffee Prince where Eun Chan cross dresses as a male and makes even men fall in love with her/him. Of course the story has something to do with it, but I feel like anything with Eun Hye in it is going to be amazing.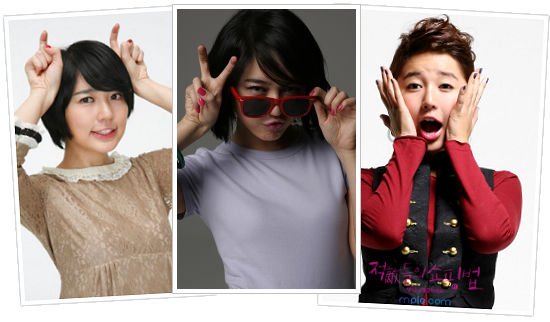 2. She is just downright adorable!
I don't understand Korean but watching this girl in interviews just makes me want to squeeze her. The press love her! Everyone loves her (including me, of course). Her personality really comes out in whatever she does and that makes her all the more loveable. I've seen my share of celebrities and they're always conscious of making themselves look pretty, but Eun Hye is so detached from that, she's not afraid to make fun of herself and just has fun!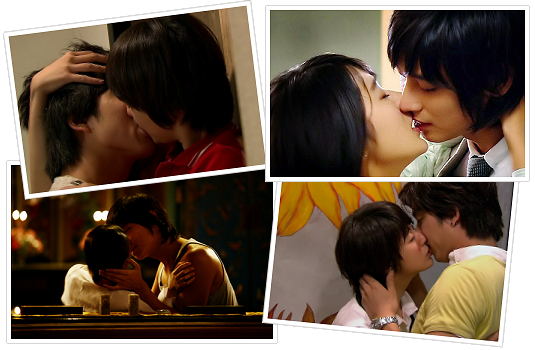 1. She gets to make out with the hottest Korean actors!
Prince Shin was just delectable. Their kissing scene in Goong blew all the other kissing scenes away. Then there's Han Kyul's downright hotness. She gets to be sweet and cuddles with these hot guys. And she gets paid to do this! Why does this girl get all the good guys? She's only 24 and she's made out with really hot Korean actors! If just for that I so want to be her.