So I'm not one to believe all the gossip that comes out, but somehow, this one, I'm praying is true. Prince Harry, girlfriend split!!! Seriously?!?

Seriously?!? Is the sign from God that I was asking for? Does this mean my 2012 London Olympics plot of meeting Harry is actually going to come true? Please say it is. Please don't mess with me now, internet! This is not something that should be joked about. This is serious stuff. My life's plans are depending on this!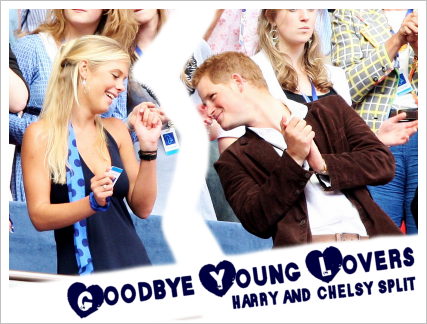 LONDON - Prince Harry and his Zimbabwean-born girlfriend have ended their three-year romance, a newspaper reported Sunday.

The News of the World said the Chelsy Davy, who has been studying at a college in England while dating the prince, broke off the relationship this week after losing patience with his playboy lifestyle and lack of commitment to her. -- taken from OMG

If true, this is a fabulous way to start my week. Break out those fancy hats and white ties, because this royal wedding is going to happen. Westminster Abbey, here I come! Hello royalty!