Just this Monday, I was wishing I was Vanessa Hudgens. Other than the fact that she's half-Filipina and dating the newest It Boy, Zac Efron, this girl also has great style and she could sing too.

Then I had to see her with boyfriend, Zac Efron frolicking so innocently on the beach, (while I toiled away on papers), I really really really wished I was her at that moment.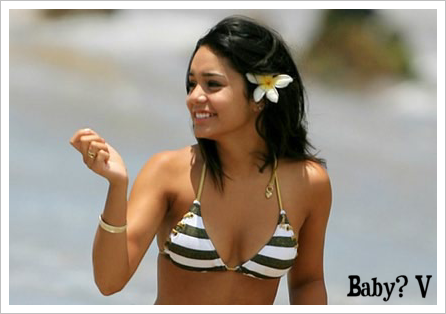 Photo Taken from Egotastic


How fast her world turns, today, I'm not quite sure I still want to be her. In fact, I feel really sorry for her. This could not have come at a worse time.

Yesterday, nude photos of Vanessa were released. And without having to speculate if it was her indeed, her publicist confirmed it saying:


"In a statement to TMZ, Hudgens' rep says, "This was a photo which was taken privately. It is a personal matter and it is unfortunate that this has become public." The National Enquirer was the first to report of the photo's existence, and it has since surfaced on various blogs across the net."


The REAL nude one though was taken down from websites. I feel horrible for her. She's at the top of her game and then these come out. Supposedly, an ex-boyfriend leaked these pictures. Oh Vanessa.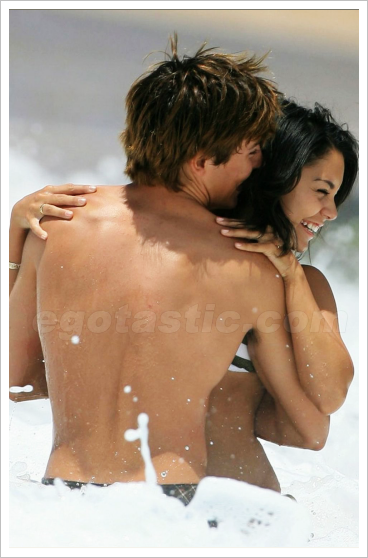 The picture that made me want to become Vanessa Hudgens. How adorable are these two together? This picture is just the photo to trump all sweet couple photos. Damn Zac has grown up!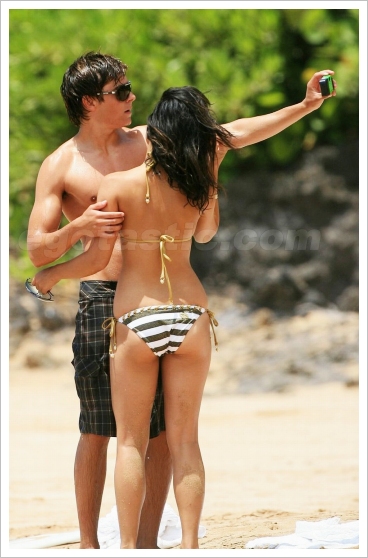 They're obviously camwhores too -- in more ways than one, we now know.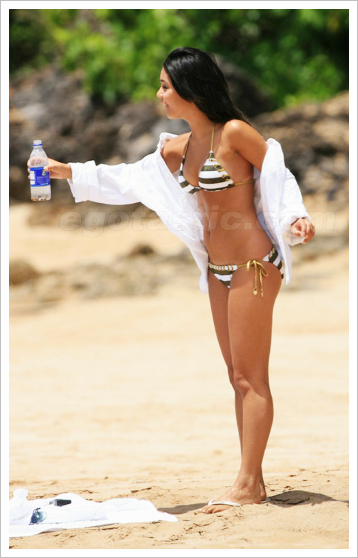 Whatta body! I prefer it with clothes on still.



Oh well, I wanted to share these pictures of Zanessa during more innocent days (meaning Monday). Seriously, if only she could turn back time. She looks much hotter with her clothes on -- obviously less sleazy and more wholesome. I wonder what Disney's going to do about this.