So
tonksified tagged me and because life is leaning on the academic side (which means useless, narrative entries), I'm giving in to the tagging. Besides, after reading the "rules" of this little meme, how can I freaking resist?

Before I forget, I tag:
jamypye,
mellowdee,
celeni,
outof_focus and
heartshapelove

[+] List 5 celebrities you would have sex with without even asking questions.
[+] Put all of them IN ORDER of your lust for them. (5 - 1, 1 is the hottest.)
[+] Say which movie/TV show/album it was that hooked you.
[+] Supply photos for said people.
[+] Tag five people!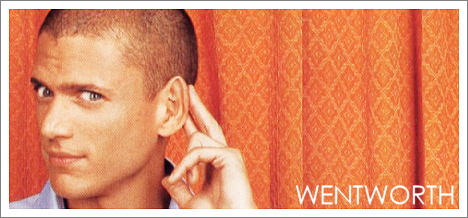 5. Wentworth Miller - Prison Break
I first saw him in Mariah Carey's video and thought damn, this guy is hot. Then he got his own TV show and I just died. Of course, after much research, I find out he's in Dinotopia, which I refused to watch when it would show on Studio 23 and he was also a "Glamazon" on Popular! When this guy talks in that slow, smooth drawl, I just melt. And he's smart too -- graduated from Princeton (beat that!). Still, I'll stick to this guy in prison garb. He will always be the hottest inmate with low-latent inhibition! Take me away, Michael Scofield!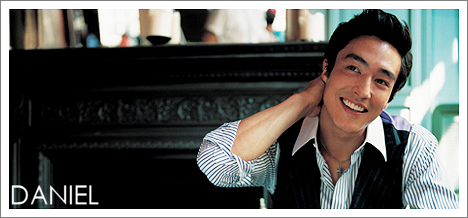 4. Daniel Henney -Spring Waltz
I'm a sucker for the male model and he had to be Korean. And, he had to speak English -- perfectly. How could I not love him. As I watched him on Spring Waltz WITHOUT subtitles, he was the only one I understood and I was so in love. I have yet to see him in those few episodes of My Name is Kim Sam Soon and I have yet to watch his movie, but just seeing this guy in pictures is enough. His hotness pops out from the paper.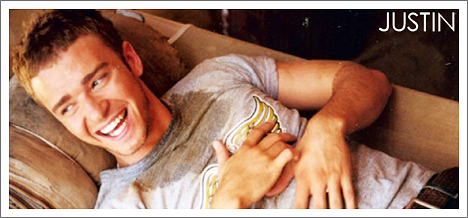 3. Justin Timberlake - Justified
Yes, I was more of a JC-girl back when *N Sync ruled my life, but after he went solo (which I initially hated him for) and after ditching Britney, his stock rose in my book. And churning hit song after hit song, this guy has just risen on my charts. I seriously doubt there's anything stopping this guy. He can ask me to lick his foot and I wouldn't say no. So Justin, please come to Manila!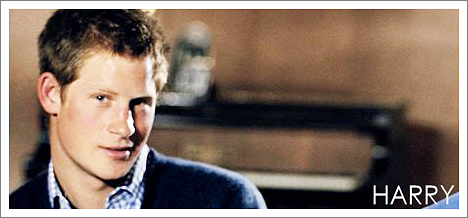 2. Prince Harry - Princess Diana's Funeral
I know, how could I end up liking him at such a terrible time. It was just that, while everyone was lusting after William, as they walked after their mother's casket, I couldn't help but find little Harry so freaking adorable. How would I know he'd grow up to be such a hottie? So he's gotten into trouble millions of times, but that just adds to his charm. I so don't need to be the Queen. So Harry, I'm taking Princess and I'm taking you. Get ready, London Olympics 2012, I'm so going.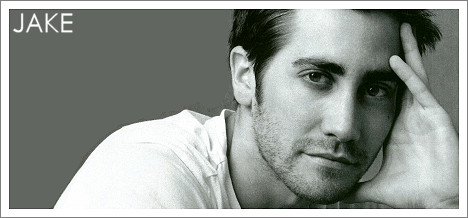 1. Jake Gyllenhaal - The Day After Tomorrow
So it wasn't exactly a cinematic gem, but it made me obsessed with Jake. And why not? Here, People lists "10 Things to Love about Jake" and I couldn't agree more.



1. HIS CONFIDENCE
Gyllenhaal didn't worry about his heartthrob image when he accepted the role of a cowboy who falls in love with Heath Ledger's character in Brokeback Mountain. "Anybody would be stupid to pass up a role in which you're going to be guided by the words of a great story," he told Premiere.




2. HIS BODY
Gyllenhaal, 25, jokes that developing his ripped physique – for the Marine movie Jarhead – took little more than sleeping. "The day after I was cast, something happened, and I was huge," the actor says. But seriously: It's really thanks to a grueling regimen that included running and swimming. "Then we went to boot camp," he says.




3. HIS SEX APPEAL
"I like to think of myself as his Mrs. Robinson," Jennifer Aniston, Gyllenhaal's costar in 2002's The Good Girl, said when handing out his breakthrough-acting honor at 2005's Hollywood Film Festival. Meanwhile, Susan Sarandon, his costar in '02's Moonlight Mile, says he has "dreamy eyes," and his love interest in that film, Grey's Anatomy star Ellen Pompeo, calls him "delicious.




4. HIS STYLE
Gyllenhaal's look is classic – a blazer paired with jeans; a suit at the Hollywood premiere of Jarhead – with a rumpled edge, namely those devil-may-care tousled locks. However, he'd beg to differ: "I have the most horrible haircuts in my movies," he says.




5. HIS SWEETNESS
Though they officially broke up last year, Gyllenhaal and Kirsten Dunst remain on friendly terms: The pair, who once exchanged promise rings and shared a $1.7 million L.A. home, have often been spotted hanging together. And when he's with her, Gyllenhaal caters to his girl.




6. HIS MUSCLE
Whether he's hitting the surf in Malibu or hitting a fly ball at the batting cages, Gyllenhaal is a natural-born athlete. "Exercise is a natural high," he says. He also loves to hit the road. "I'm a big bike rider. I've been inspired by Lance Armstrong."




7. HIS ANIMAL LOVE
Gyllenhaal has opened his heart to several furry friends: The actor and Dunst share custody of German shepherd mix Atticus, a pup they adopted from the animal rescue group New Leash on Life, and he recently added puggle Boo Radley to his brood.




8. HIS BRAINS
Gyllenhaal, who graduated from L.A.'s Harvard-Westlake School in 1998, studied Eastern religion at New York's Columbia University for two years. And while he'd like to finish his degree one day, for now he's keeping his mind open with nonfiction books such as Salt: A World History. "I have a weird fascination with specifics," he says. "I like the idea of learning a lot about one thing."




9. HIS PEDIGREE
Show business is in his blood: Gyllenhaal's father is director Stephen Gyllenhaal, mom is screenwriter Naomi Foner, and he followed sister Maggie into acting. Plus, his godmother is Jamie Lee Curtis, and Paul Newman gave him driving lessons on a racetrack when he was a teen. Still, he's never taken his family ties for granted. "There's a humility to him," says his Moonlight Mile director, Brad Silberling.




10. HIS MODESTY
Gyllenhaal doesn't resent being in the spotlight. "You're at premieres, people are taking your picture. It's totally fun," he says. And he lacks pretentiousness. "He's so cool and normal, funny and down to earth," says his Day After Tomorrow costar Emmy Rossum. "He's fantastic."