I used to live in this bubble where Jake Gyllenhaal adored me and me alone. Where our little children (yes, I wouldn't mind having kids with Jake, or Prince Harry) ran around our lush backyard with pool. Where I came out on US Weekly, hand in hand with Jake as we come out of The Ivy.

Thanks to Reese Witherspoon, this little bubble I live in, burst. Thanks a lot, Reese. You totally made my day.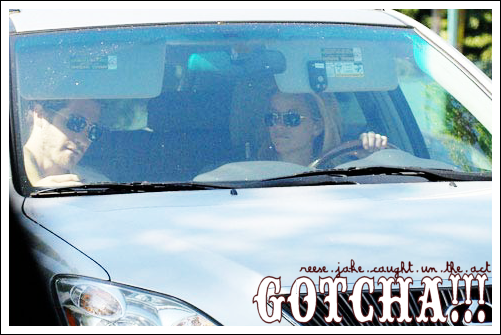 photo taken from [JustJared]


So they're in the same car. That doesn't prove anything, right? Right? I'm still hoping this is just to drum up publicity for their movie, Rendition. Yeah.Right.

this is a delayed post. i found out about this crushing news last week or so, but thanks to my un-wanted hiatus from LJ due to school, i wasn't able to delve on it. A week later and it's still not good news.