So remember when the news that the Spice Girls are reuniting came out? I was a little confused, but when they announced they'd be having this WORLD TOUR, that doesn't include, Manila, I was disappointed? How could they NOT include Manila? Didn't Christina Aguilera tell them how wonderful it was over here?

Anyway, we can do something about it. They're letting people vote on their website on the last city they're going to include in their tour. So go on and vote! Click on the link below and make the Spice Girls realize we're so worthy of becoming a spice city!



MAKE MANILA A SPICE CITY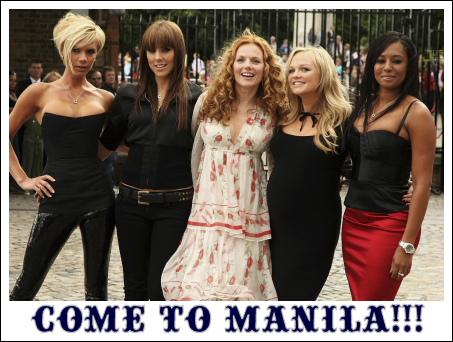 So come on and vote. It only takes a minute. Seriously. And spread the word! Make a Spice Girl fan happy. Let's spice up our lives.