I've never had my favorite Idol enter the finale. As
24fps said: "Ganito pala feeling pag nakapasok yung favorite mo sa finale: masaya! (So this is how it feels when you're favorite is in the finale: happy!) I couldn't agree more.

Last year, when Elliott got the boot, Pamy and I were so depressed, it was crazy how we couldn't stop analyzing how things could have been different for Elliott or how he was screwed over with. Our thpiwits had been bwoken. We didn't think we'd recover for the next season (we're dramatic that way). But last night, things were so different. Instead, Pamy and I stayed up well beyond the 11:30 replay of 'Idol,' thinking of what songs Blake could sing in the finale.

It's funny cause we couldn't even remember what songs were sung in the finale. I know that the "Do You Make Me Proud" type song is sung, and they do an encore -- tsk tsk Jordin -- so what's the third song? I remember Bo did an a capella song. So I was thinking Blake could do "Canned Heat" by Jamiroquai. He'd sung "Virtual Insanity" already, so why not sing this one, right? It's such a fun song and upbeat so he can really give a fabulous performance.



Which of his songs should he do an encore for?

What song do you want Blake to sing?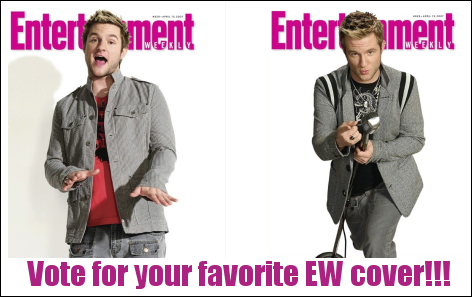 Click on the picture to vote for your favorite cover


Okay, so we're not even sure if Blake's going to win this thing, but it doesn't hurt to plan on advanced. So go on over to EW.com and vote for which of the two pictures of Blake you'd want to be the cover. I prefer the first one, but any cover is good enough for me.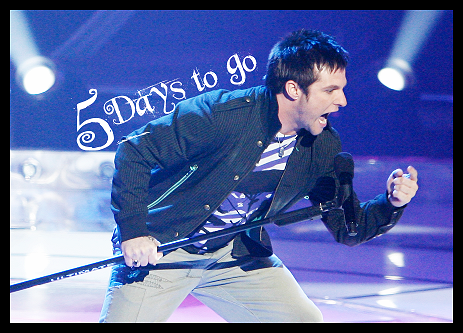 Hopefully this feeling of happiness will last the entire week. Then again, it won't be hard to keep it up. I don't even care if Blake wins (still crossing my fingers), because being in the finale is already such a huge deal! I'm really looking forward to the finale -- not to see him win, but just to see him perform! Here's to the finale.