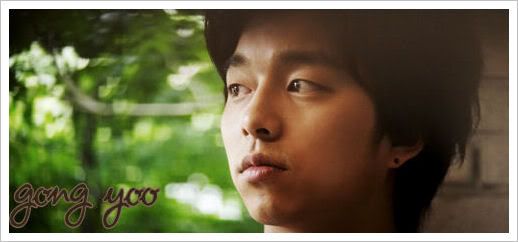 I figured, since I had a song of the month, I might as well have a guy of the month too. Since 2008 marks the return to delusions-ville for me (this means, I'm done with real life crushes, and have decided to return to the glory of celebrity crushes), why not start the year right by going all in.
Mr. January, is
Gong Yoo
, a South Korean actor best known for his most recent drama,
Coffee Prince
, as cocky rich boy, Choi Han Kyul. Alas for me, I got on the Yoo Train too late. As he was scheduled to enlist in mandatory military service today. This means, no Gong Yoo for
2 entire years
. This sent me on a mad dash for goodies. I watched him on
Biscuit Teacher and Star Candy
(don't let the weird name mislead you, it's so funny!) as the adorable Park Tae In. And now I'm drooling over him in the Sydney-set
One Fine Day
where he displays his six pack abs and his flair for the English language (watch out Daniel Henney!) And because he's Mr. January, I don't mind sharing.
(
Collapse
)
Mr. January: Gong Yoo -- Hot or Not?
Hot -- Come back from Military Service like RIGHT NOW