Finally, Gossip Girl has arrived. I just watched Episode 2 this morning and so far I AM LOVING IT. Okay, so I'm a whore for the books, but seeing it live in action is even better. They deviate a lot from the books, but I'm a slave for anything Josh Schwartz does.
Looks like I'm going to be addicted. So I hope the ratings are great so I'll be looking forward to something new. Spoilers up ahead, so be warned.
(
Collapse
)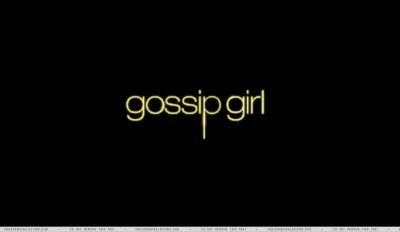 Two episodes in and I'm so enjoying myself. I sometimes find myself singing Glamorous for no reason. Oh these city kids make want to flock to New York again. These kids are so lucky!!!