Just this Monday, I was wishing I was
Vanessa Hudgens
. Other than the fact that she's half-Filipina and dating the newest It Boy,
Zac Efron
, this girl
also has great style
and she could sing too.
Then I had to see her with boyfriend, Zac Efron
frolicking so innocently on the beach
, (while I toiled away on papers), I really really really wished I was her at that moment.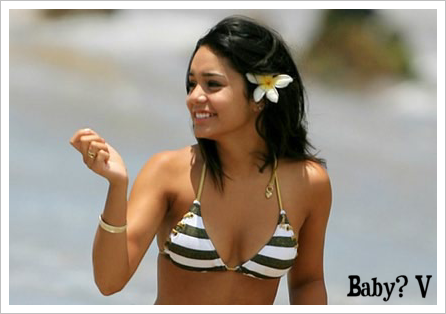 Photo Taken from Egotastic
How fast her world turns, today, I'm not quite sure I still want to be her. In fact, I feel really sorry for her. This could not have come at a worse time.
(
Collapse
)
Oh well, I wanted to share these pictures of Zanessa during more innocent days (meaning Monday). Seriously, if only she could turn back time. She looks much hotter with her clothes on -- obviously less sleazy and more wholesome. I wonder what Disney's going to do about this.