School really sucks. But Idol has kept me going. Ultra late recap thanks to exhaustion and fatigue, but I won't be stopped. Even if I know who's getting the boot.
I'm not
Diana Ross
's biggest fan so I wasn't so familiar with most of the songs, but it was definitely exciting to watch. Diana Ross looks pretty good for her age, or at least her make-up people are working way over time. I wish she were there to judge, but I won't be choosy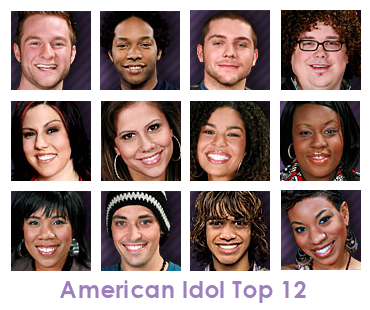 (
Collapse
)
My Bottom Three
1. Sanjaya Malakar
2. Brandon Rogers
3. Haley Scarnato

I'm glad Sanjaya made it to the top 12 instead of Sundance, but this isn't going to help his campaign for the win at all. Compared to the rest, it's so obvious that he's the weakest. Still, he's got his fans and we all have to respect that. Still, he's got to go soon.
(
Collapse
)
Thanks to the wonderful DialIdol and my mp3 master, Rickey, OUR Blake is actually in the bottom 3. I really hope he doesn't go because obviously this wasn't his best week, but there are a gajillion more who are worse than him. Seriously. If he goes, I'm going to boycott this show. AS IF