I watched
Fever Pitch
this afternoon and I have yet another movie to add to my growing list of cute movies.
I haven't read the book by
Nick Hornby
nor have I watched the original movie with
Colin Firth
in it, but I really enjoyed this version. This movie not only has
Drew Barrymore
but the always adorable
Jimmy Fallon
.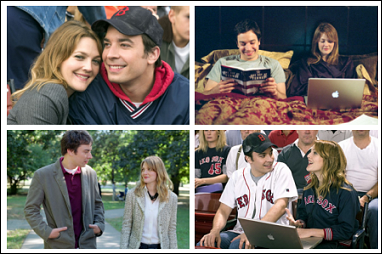 (
Collapse
)
I know this is probably really late, but for anyone who hasn't watched the movie; it is a must. I'm not even a fan of baseball and I super enjoyed it. Jimmy + Drew = ♥♥♥