For some reason, I felt
Scott "the body" Savol
's presence tonight, even if he wasn't there. Two of the song choices by my favorite Idols were once sung by Scott. I never did like Scott. I thought he had no life at all. I thought he was boring. But he made it all the way to the Top 5. Oh well.
I wasn't such a fan of the theme tonight, but I'm just glad our Elliott got to reach this. He gets to prove to everyone twice that he doesn't deserve to go home just yet.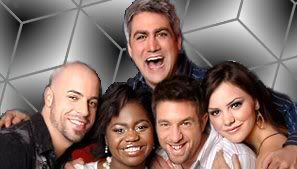 (
Collapse
)
My Bottom Three
1. Katharine (1st song)
2. Chris (2nd Song)
3. Chris (1st song)

Everyone's on equal footing this week, it's so hard to choose a bottom three. People weren't really bad. It's just the way it is, with people getting less and less every week. All I have to say is SAVE ELLIOTT!!! Seriously folks, I'm just taking a deep breath every time I see that he's safe. Let's keep it that way.

And just a little something Pamy made up: Yaminions, no matter what their opinion.

That was priceless. Seriously.


(
Collapse
)
And I really am annoyed at Simon. He had absolutely NOTHING great to say to Elliott. What the hell was that about? Couldn't he at least been a little nice? He was never that evil to Bucky or Kellie or anyone else!?! I'm so freaking annoyed!!! What is wrong with him?