This week was a
let down
. Compared to last week's amazing
50s Night
, almost everyone paled in comparisson. And this is the night where they're supposed to really bring it because this was the generation they grew up in.
Then again, the songs of this generation are far from being as musical as the songs back then. And
Simon
was right when he said that this was the theme because they wanted to see how the contestants would fare against the contemporary singers. Well, based on tonight, I don't think they'd compete too well. And this must be the reason only one Idol has really made it big and that was
Kelly Clarkson
.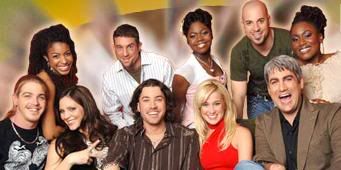 (
Collapse
)
My Bottom Three
1. Ace
2. Kellie
3. Chris

Despite my personal bottom three, it's most definitely going to be Lisa.
Of course, I just say this in that small chance that the gods give me the opposite of what I want and keep Lisa in for just one more week. Ack, desperate fan.