I finally finished watching Spring Day and I have to say that I practically bawled the entire time. It ranks really high with Winter Sonata and Meteor Garden. Of course the fact that the guys in it were so freaking hot really helped too.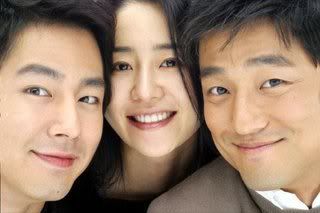 undeserving girl sandwiched between extremely hot pretend doctors


After going through 10 DVDs = 20 episodes of lovely lovely Korean drama, I kind of wished there was a bit more in the ending. I know Korean dramas have such understated endings (which I do love), but I was hoping there'd be a little bit more (like Mark Ruffalo movie endings).

The show also reignited my strange delusion of becoming a doctor. No, I'm not shifting out of Broad Comm, but there are small instances in my life, when I feel like being a doctor would be a good thing. This of course happens when I watch Grey's Anatomy or Spring Day. Maybe the illusion of working side by side with gorgeous doctors like say the brothers, Drs. Gao, or Dr. Derek Sheppard in Grey's Anatomy really gives me that extra push.

Then I wake up to reality and assure myself that it will NEVER happen.

Anyway, now that I'm done with Spring Sun, I'm really excited for Spring Waltz. Apparently, its the LAST installment to that seasonal Korean series that included Autumn in my Heart, Winter Sonata, Summer Scent and finally Spring Waltz. Its weird though, because doesn't Spring come before summer?

Anyway, it doesnt matter because in Spring Waltz, none other than hot stuff, Daniel Henney stars. I wasn't even that familiar with Daniel Henney, till I lingered around the series My Name is Kim Sam Soon and saw this hot looking guy speaking straight English!!!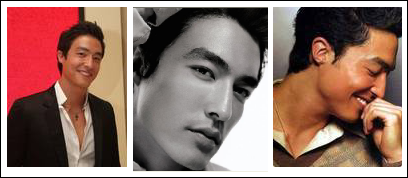 save me from his hotness!!!



Seriously, how hot can one person be?

Also, I just want to give a HUGE thank you to
mellowdee for going uploading the BEAUTIFUL tracks of the Spring Sun Soundtrack. I'm seriously in tears just listening to it right now. I want my Ji Jin Hee!

And lastly...



Happy Birthday
pupols_pet!!!
hope you have a fantastic day
I super miss my scrub buddy!
take care of yourself! ♥